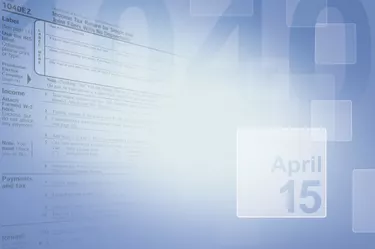 TXF files store tax data like income amounts and values for deductions. When preparing taxes in a business setting, many accountants and other professionals working with tax data chose to store information in this format as a widely-accepted standard. To convert a Microsoft Excel file to a TXF, you need software capable of handling TXF files. After conversion, TXF files are often uploaded to tax preparation websites for further review or submission to the IRS.
Step 1
Open your Excel file with Microsoft Excel, OpenOffice or Google Docs. Check to make sure your file does not include extraneous information such as leftover tax data from previous years, personal notes or questions about the data.
Step 2
Open a financial software program such as Microsoft Money or Intuit Quicken. These programs must be purchased online or in a store, but several free or trial programs exist. TXF Creator, available through CNET.com, is one example.
Step 3
Save your Excel file in the word processing program. Open the same file in Money, Quicken or other financial management program. Check to make sure your file maintains the information you entered in the first program. Now close the word processing program.
Step 4
Select "TXF" from the files menu of the financial software. In most programs, like Money or Quicken, this action is under a "convert" dialogue. Convert the Excel file into a TXF by clicking "convert" or the equivalent in your program of choice.
Step 5
Upload your new TXF to a tax preparation site, email to your accountant or other business contact.
Tip
If you have trouble finding the "convert" action in the financial software you've chosen, try searching for the command in the Help dialogue, or refer to any guides or literature provided with your purchase.
Warning
Always safeguard your financial and tax information carefully. Do not download a program from the Internet that claims to convert Excel files to TXFs without verifying its safety first. Only use reputable download sites like CNET.com to acquire such software.