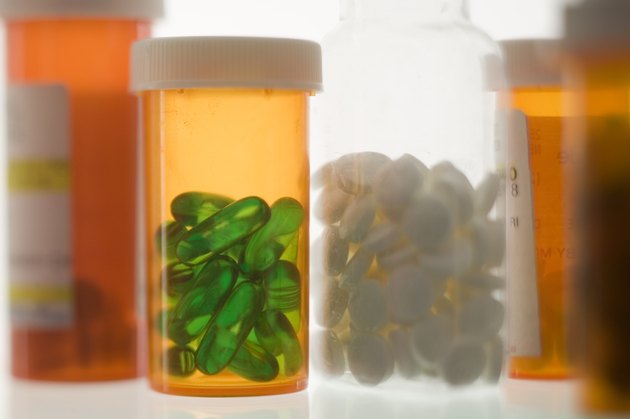 The cost of some prescription medications are sky-high. Senior citizens on fixed incomes might not be able to afford these expensive drugs if they aren't enrolled in some sort of prescription program. Fortunately, finding these prescription programs isn't difficult. In addition to Medicare programs, services are available that provide coverage to low-income senior citizens. You can also ask your pharmacist or physician about prescription programs in your city or state.
Medicare Plans
If you're over 65, you're probably enrolled in Medicare. You can choose between two types of Medicare prescription drug coverage. Medicare Part D is a plan added to your basic Medicare coverage. Or, you can opt for Plan C -- the Medicare Advantage Plan -- which includes prescription coverage as part of PPO or HMO enrollment. With Medicare, you're responsible for an annual premium and deductible, along with co-payments. Other costs depend on the medications and your plan. Find information about Medicare drug coverage at medicare.gov.
Prescription Assistance Program
Seniors who can't afford the cost of their prescriptions might find help through a prescription assistance program. One caveat: Beware of companies touting low-cost or free medications for substantial initial fees. They are most likely scams. For information on legitimate prescription programs, visit the Partnership for Prescription Assistance website at pparx.org, or call 1-888-477-2669. You'll have to provide financial and prescription details to learn if you'll qualify.