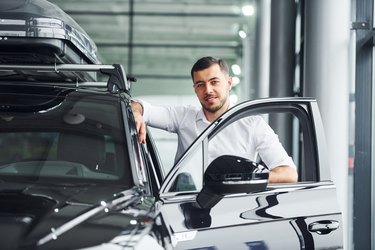 The disruptions in the supply chain, the shortage of semiconductors and inflation have all combined to create an unusually strong market to make money flipping new and used cars.
Used car prices have shot up dramatically and, quite often, you'll find a two- or three-year-old used car selling for above its original sticker price.
You've probably heard of people buying real estate properties, like houses, making improvements and flipping them, hopefully to make a profit. But now, flipping cars has become the new side hustle for people to make some extra income while keeping their full-time jobs.
Car flipping is when someone buys a used car at a low price, preferably below market value, and hopes to sell it quickly for a higher price and make a profit. Car flippers need to buy the car at a low price and make repairs or modifications, which will increase the value of the vehicle in order to sell at a higher price.
Car flippers are buying used cars on Craigslist, eBay motors, Facebook Marketplace and at public auto auctions. Most sales are private transactions that are not done through a dealership but are handled through ads on websites and newspaper classifieds.
It helps if you already have some mechanical knowledge about working on cars. The more repairs you can do yourself, the less money you have to spend on an outside mechanic doing the work.
The car flipping business is not limited to used cars.
These are the things you need to know before entering into the car flipping business.
​Know the law​ - Although flipping cars is legal, many states have limits on the number of cars you can flip in a year before you have to apply for a dealership license. California, for example, has a limit of five cars a year before you have to apply for a dealer license, while Indiana has a limit of 12 per year. If you want to sell more cars than your state's limit, you could arrange a partnership with a local used car dealer and let them handle the paperwork and sell the car for you. The downside is that this option will cut into your profits.
​Create a budget​ - When you're looking at a used car to buy, have a budget in mind about how much the car will cost, the costs of making the necessary repairs or modifications and the eventual price you expect to sell it for. You need to have a potential profit calculated before you buy the car.
​Research the market​ - The best cars to make a good profit margin are used vehicles with low mileage from the major automakers such as Ford, Chevrolet, Toyota and Honda. Study the used car prices for popular models of sedans and SUVs in your area using references like Edmunds or the Kelley Blue Book (KBB).
​Get a car history report​ - Use the car's VIN to get the exact history from Carfax. A negative Carfax report can make it difficult to sell your car for a profit.
Pros and Cons of Flipping Cars
Here are some of the pros and cons of the car flipping business.
Can be a lucrative side business while making a few thousand dollars profit per car
Can be a rewarding business if you enjoy working on and restoring used cars
Takes time to write up car descriptions and list the car for sale
Must have the patience to find the best deal on a car to flip
Have to be available to answer any calls and emails to ads
Must set aside time for potential buyers to test-drive the car
The car flipping business is not limited to used cars. The shortage in availability of new cars has also led to increasing prices with buyers paying more than sticker prices. For example, the popularity of EVs, especially Teslas, has led in some cases to buyers putting a deposit down on a new Tesla for delivery several months in the future and selling their reservation for a profit before they ever take possession.