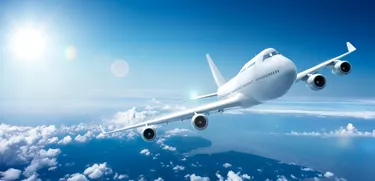 A little more than 40 years ago, the federal government deregulated airlines and the competition for passengers began. In order to attract customers, the airlines created frequent flyer loyalty programs.
These programs were a big hit at first and redeeming miles for attractive flights to take vacations was easy with plenty of flights available. But times have changed, and it's gotten much harder to cash in those unredeemed frequent flyer miles that passengers have accumulated over the years.
Harder to Redeem Frequent Flyer Miles
At the beginning of the COVID-19 pandemic, federal and local governments shut down schools and businesses. As a result, airline traffic dropped drastically. These lockdowns forced the airlines to cut back the number of flights and, in many cases, eliminate some routes completely.
With the effects of the pandemic waning, consumers are now traveling more and booking flights. Consequently, airlines are taking advantage of this pent-up demand by increasing ticket prices. They no longer have any interest in redeeming frequent flyer miles for free flights because their planes are full of revenue-paying passengers, who are paying top dollar for their seats.
In addition, the airlines have increased the number of miles needed to pay for a flight. Since frequent flyer programs are not regulated by any state or federal agency, airlines can redeem miles for any value they want. They're also making fewer flights available for redemption with miles and fewer opportunities for upgrades to first class or business class seats.
As a result, with the increase in demand for air travel, the difficulty in redeeming frequent flyer miles is not expected to get better any time soon.
Getting More Value for Your Miles
If you have a high balance of unused airline miles, here are a few ideas on the best ways to redeem them and get the best value.
​Use miles before they expire​ - Although most airlines suspended mileage expirations during the pandemic, they may be reinstated. Currently, miles with United Airlines, Southwest, JetBlue and Delta Air Lines do not have expiration dates at all. If you don't have any activity for 18 months, your miles with Air Canada, American Airlines and Hawaiian Airlines will disappear. Miles with Alaska Airlines will disappear with no account activity in 24 months.
A simple way to extend the expiration date on all your miles is to make a purchase with the airline's credit card or transfer a few miles to another member's account. These steps would be enough to classify as activity in your miles account.
Redeeming frequent flyer miles has gotten harder because airlines would rather have passengers paying high ticket prices than giving away free seats.
​Time your travel plans​ - Wait until after Sept. 15 when the kids are back in school and the number of people flying has dropped. Airlines may make more flights available for frequent flyer miles. This might also be a good time for you and your spouse to take that long-awaited trip to New York, Europe, Hawaii or Australia.
​Plan further in advance​ - Start looking for flights available as much as 330 days in advance. If your travel plans are flexible, you'll have more opportunities to find open flights.
​Search airlines' partner websites -​ Airline websites are not particularly good at posting flights available for award tickets, especially on alliance partner airlines. For example, you cannot go through the Alaska Airlines website to find and book a flight on Cathay Pacific, a Oneworld airline partner with Alaska. But you could use the British Airways site, also a Oneworld partner, to search for flights and then book your Cathay Pacific flight by calling a representative with Alaska Airlines.
On the other hand, you can use the Delta Air Lines website to search for SkyTeam awards on Air France, KLM and Korean Air. The United Air Lines website also has good information on available flights with its partners in the Star Alliance.
The bottom line is that you need persistence and a little creativity when planning your trips by searching partner airlines and having flexible travel plans.