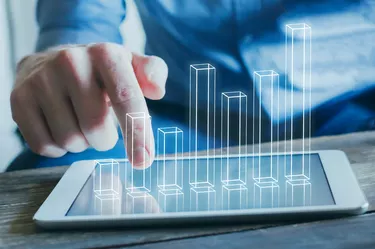 If you're looking for a way to improve your credit score, Credit Karma is worth a look. The free service gives you access to your score and updated credit reports. But there are a few other resources that make Credit Karma a great platform for improving your finances.
Credit Monitoring and Reporting
When you sign up for Credit Karma, you get access to reports from ​two​ of the ​three​ top credit bureaus: Equifax and TransUnion. With Credit Karma's daily credit report checks, you'll be notified as soon as something changes. This can alert you to identity theft or fraud before it becomes a bigger problem.
But you don't have to rely on notifications to find out where your finances stand. Credit Karma displays credit scores directly on its dashboard, so you'll see it every time you log in. That dashboard also gives you an at-a-glance overview of your credit profile, including your scoring trends over the past three months.
Customized Credit Opportunities
When you're finally in the market for credit cards or personal loans, Credit Karma can help with that as well. The platform's Approval Odds service lets you know your chances of getting an approval to help you quickly identify viable opportunities. An opportunity will be marked as Excellent, Outstanding, Very Good, Good, Fair and Poor.
Although these opportunities are designed to help Credit Karma members, the lenders are paid sponsors. So Credit Karma will get a commission if you click on one of the offers and make a purchase.
Checking and Savings Accounts
Although Credit Karma isn't a bank, the platform does partner with a lender to provide banking services. Credit Karma Money is one of the financial services you can take advantage of for free. These accounts come with all the perks of a bank account including a Visa debit card and cash access at more than 55,000 AllPoint ATMs.
Credit Karma is best known for its free credit score, but there are other features that can help with your finances.
Your Money account can also help you boost your credit health. Credit Karma Credit Builder lets you put money into a savings account. You'll set up an account, powered by SeedFi, and make regular payments. In the end, you'll have money set aside and a solid payment history that helps boost your credit score.
Financial Calculators and Tools
Even if you don't sign up for a membership, you can benefit from Credit Karma's financial calculators. These tools can help you estimate the total cost of a mortgage, personal loan, auto loan or a credit card balance.
There's also an articles and resources section that connects you to useful tips that can help you set and reach your financial goals. No matter your financial situation, you likely can find something among these articles that will help.
Personal Finance Guidance
If you're looking for debt relief, Credit Karma's Relief Roadmap can make a membership worth it. You'll get customized opportunities including government stimulus programs and debt relief options. Many of the financial products are sponsored, so Credit Karma makes a commission, but if you have fair or good credit, you might find some options that you wouldn't have had otherwise.
But the help Credit Karma offers isn't limited to a Relief Roadmap. You'll get customized tips and insights throughout your journey. As you make financial progress, this advice can help you use the credit you have more wisely and protect your strengthened credit score.
Credit Karma is best known for its free credit score, but there are other features that can help with your finances. Once you have a membership, it's important to take a look around and ensure that you're making the most of the free features the platform offers.