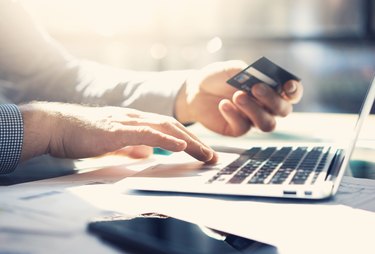 Experian is one of three major credit bureaus responsible for monitoring, maintaining and reporting information about each individual's credit activities. The company provides one free credit report per year, as required by law. It also provides paid reports and other credit-related services to paying subscribers. You can cancel your subscription at anytime, online or by phone.
Canceling Subscription to Experian Products
Experian provides members with credit reports from all three bureaus through its Triple Advantage program and daily credit monitoring with Experian Credit Tracker. You can cancel your membership in both programs by calling 1-877-284-7942 or by sending an email to support@experiandirect.com. If you cancel Credit Tracker during the seven-day trial period you will not be charged the membership fees.
Cancelling Other Services
Experian also offers two types of credit-related services through FreeCreditReport.com. You can check your credit report for 30 days or become a member to gain unlimited access to your report and score, find out what factors affect your score and get alerts when your score changes. The first option requires a one-time fee and ends after 30 days. You can end your trial membership of the second option when you call 1-877-481-6826. Cancel within the seven-day trial period to avoid incurring any charges.