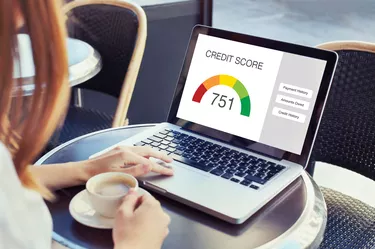 Like most services that offer a free trial, you may want to cancel an Experian membership before the company begins to charge you. However, unlike many other services, Experian has a relatively accessible cancelation process. Here's what you need to know to help cancel your Experian accounts.
How to Cancel Experian Memberships
The Plum Basket provides a straightforward, step-by-step guide to help you cancel Experian accounts. Start by logging into your account, then change your account settings. Underneath the "My subscription" menu, you should see an option to cancel your subscription. Click it, and then you're done.
However, if you're having trouble navigating the settings on Experian's website or you are using the Experian phone or tablet app, Justuseapp.com offers detailed guidance for each kind of device, site and app you may be using to cancel your subscription.
If you would prefer to have confirmation that you've canceled your subscription from a human in order to avoid any technological snafus, you can call Experian's service center at +1 (877) 284-7942. Truebill provides guidance to help you speak to a live human representative and get the most out of your conversation. They also offer a short checklist of the key points you should confirm with the Experian representative while on the phone in order to ensure that your account is definitely canceled.
Why Cancel Experian Accounts?
According to Credit.com, Experian is one of the three major credit companies, alongside TransUnion and Equifax. You can access your credit report from each of these companies for free once per year and contest any demerits you believe were applied in error.
Experian offers a variety of plans, both free and paid, for credit monitoring and credit protection or even improvement. The paid plans offer a free one-month trial before automatically continuing and withdrawing the first payment from your credit card or account.
If you tried out one of Experian's plans but find that, after the free trial, the service isn't working out for you, make sure you cancel before the company starts charging you. In order to do this, ensure that you cancel your membership at least 24 hours before it's scheduled to roll over into the second, and therefore paid, month. This means that you should be aware of exactly what time of day you signed up for the trial membership so that you aren't caught unprepared.
Alternatives to Experian's Paid Plans
If you want to monitor and protect your credit rating on all three of the major credit companies, you may be better served by a third-party service (or, in this case, fifth), which does so on a more frequent basis than Experian's advanced plans.
Even Experian's advanced plan only reviews all three reports once every quarter, and only shows the report for Experian at all times. If you're looking for a service with more rounded coverage, a company outside of the main three may be a good solution.
Because most entities that would check your credit rating in the first place would check an aggregate credit rating from the top three companies, it may make sense for you to use a service that monitors all three constantly instead of investing entirely in Experian, Equifax or TransUnion. Some credit cards and other banking products also offer free credit monitoring services, so consider looking into those as well.