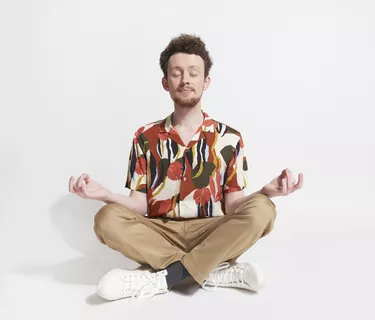 Stress is one of those insidious foes that can make itself known in both physical and mental ways. From achy muscles to insomnia and depression, it can take its toll, particularly when it's ongoing as it has been for many through the coronavirus pandemic. But the Wall Street Journal reported that people were turning to relaxation apps for help even before that. More than 2,000 new apps flooded the marketplace between 2015 and 2018.
The best meditation app for you can depend on how you want to tackle your mental wellness. Some may not work for you at all, while another one nails it for you.
Insight Timer is very popular because it doesn't tackle stress in just one way. Its methods include everything from transcendental meditation to mindfulness to faith-based approaches. It offers music, coaching and ​3,000 guided meditations​, as well as a world map that shows you who else is out there meditating right along with you. You can even join live events once each hour if you're not the type who likes to go it alone or create your own groups. You can follow one teacher regularly if you find someone you like.
It's available both online and as a phone app for both iOS and Android devices and many of its offerings are free. The Kaiser Foundation gives the iOS version 5 stars and the Android version 4.5 stars. The premium paid subscription will run you ​$60 a year​ with a 30-day free trial. It includes even more courses and offline access to help you unwind.
Calm is a meditation app that can be a great tool for beginners, as well as those who have been practicing meditation for a while. Sessions can be as short as three minutes or as long as 25 minutes – your needs, your choice. They're tailored to deal with whatever is bothering you, from self-esteem to insomnia and many other issues. There's even a feature that allows you to track your mood throughout the day, and it offers timers if you just want to do a little unguided meditation without all the structure.
Some selections are free. The premium subscription is ​$9.99 a month​ with a seven-day free trial. You'll get bedtime stories and nature soundscapes with the paid version. This app is also available for both iOS and Android. Healthline gives the iOS version 4.8 stars and the Android version gets 4.5 stars, while Kaiser gives each 5 stars.
Headspace is based on cognitive behavioral therapy techniques designed for various levels of user experience. It takes a more science-based approach. It lets you choose your goal, such as simple relaxation or tackling more complex stress issues. You can get a whole series of guided meditation programs or standalone shorter ones. This app also includes a mood-tracker.
The paid version includes the Sleep by Headspace add-on that deals specifically with issues of insomnia. This app is ​$12.99 a month​ or ​$94.99 for a year​. Kaiser gives the iOS app 5 stars and the Android app 4.5 stars, and you can download meditations for offline use as well.
The Stop Breathe & Think mindfulness app has you covered if you occasionally need a little reminder to do just that – stop, breathe, think and find a happier place. It will send you notifications reminding you to check in and self-assess, then it will send you meditations suggested specifically for your mood.
The free version of the app provides more than 30 activities, and it's also available for both iOS and Android devices. The premium versions will cost you ​$4.99 a month​, or ​$41.99 for a year​, but you can also buy just one meditation at a time if you don't want to go all-in with a subscription. Kaiser gives the iOS version 4 stars, while the Android version gets 4.5.