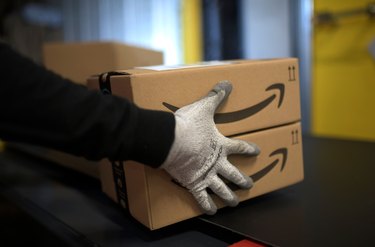 Individual action helps when it comes to fighting climate change, but the truth remains that big corporations have the most power to reverse course on the worst environmental effects. Think what you will about Amazon, but as one of the largest and most influential companies in the world, it matters that the Everything Store is working to put our planet's health front and center.
This week, Amazon announced its Climate Pledge-Friendly program, which will help customers surface and identify sustainable products. The company will display 19 different certifications that apply to more than 25,000 items, and will start including them on product listings to show customers how their order is contributing to best practices. Your next order might be carbon-free, fair trade, "compact by design," or even meet the "responsible wool standard."
These certifications aren't just nice graphics to make shoppers feel good as they spend; they've been developed with 18 "trusted" third parties, such as the Cradle to Cradle Products Innovation Institute, according to an Amazon press release. The labels can apply to everything from groceries to fashion to personal electronics. Given Amazon's mammoth market share when it comes to online shopping, not least thanks to the COVID-19 pandemic, the company also appears to hope other sellers and manufacturers will follow its lead.
It's worth remaining skeptical of any big player, especially Amazon, but in a world where our choices are far from perfect, it can be worthwhile to pursue action wherever and however you can.