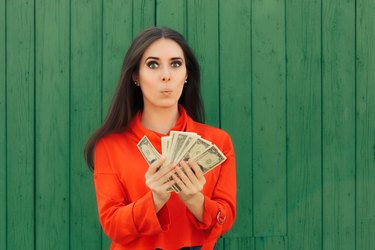 Here's one thing freelancers and staff employees can agree on: Waiting to get paid is a bear and a half. Somehow your most annoying recurring costs will always come just before your paycheck clears, just like the least convenient surprise costs (trip to the vet, impulse retail therapy) will land when you've already run through your last one.
Someday soon, that could be an annoyance of days past. A new survey from the American Payroll Association finds that huge majorities of workers prefer a less rigid schedule for receiving payment from their employers. Nearly one-third prefer their checks on demand, although two-thirds are not willing to pay a fee for the privilege. Meanwhile, more than 6 in 10 job candidates say that being able to customize how they're paid would make a difference in whether they would accept a job offer.
Virtually no one wants to deal with paper checks either: A stunning 97 percent of survey respondents said they prefer electronic payments, while nearly 80 percent said they were willing to "accept payment from their employer via mobile, digital, or prepaid paycard."
That said, freelancers past and present can speak to some of the difficulties of moving away from set, agreed-upon pay periods. About 1 in 3 clients tend to pay their contractors late, while 10 percent of freelancers have waited a month or more after invoicing. Women are more likely to be paid late than men, by a significant amount. Everyone wants more flexibility in tomorrow's workplace, but unless HR has rock-solid policies in place, it may be worth taking care what you ask for.