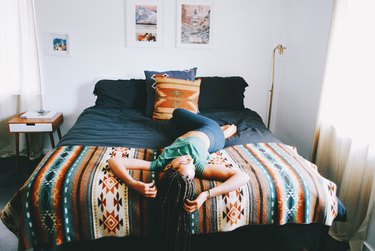 One universal pastime has to be the urge to browse online stores we can't necessarily afford. Imagine the rad wardrobes and decked-out homes that only exist in unfulfilled digital shopping carts. You can't have it all (statistically speaking), but there is a chance you can have more than you think, if you know what to look for.
Apartment Therapy reminds us that retailers have to do something with all their returned merchandise and sample items. That's why it's well worth your time to seek out the words "open box" when you're shopping online. You're likely to find all manner of deep discounts on everything from consumer electronics to furniture, especially if they're usually big-ticket buys.
Don't let "open box" fool you into thinking it's necessarily battered or secondhand. A large portion of open-box merchandise hasn't actually been opened at all. That's one thing that sets this type of sale apart from refurbished or as-is items. If you're really set on taking advantage of this inventory, get ready to make snap decisions — because they're such a steal, open-box items often move very quickly. There's also a risk that what's on offer won't be what you're looking for, but all that means is another chance to come back and browse again.