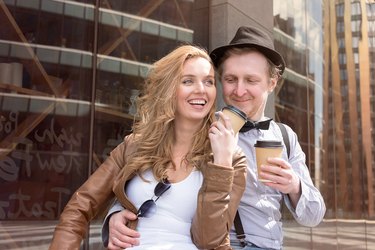 In 2012, Manti Te'o had it all and lost it all. The Notre Dame football star found glory on the field, but his beloved long-distance girlfriend, Lennay Kekua, died that September of leukemia. That was hardly the end of the story, however: In the first weeks of 2013, the world learned the whole romance had been a hoax — perpetuated not by Te'o but on him.
Real-life tales of catfishing are hair-raising, but the truth is, romance scams are the top kind of consumer fraud reported, according to a new release by the Federal Trade Commission. The FTC received more than 21,000 reports of romance scams in 2018; consumers lost a staggering $143 million, with the median reported loss a mind-boggling $2,600. According to the FTC, that's seven times higher than other frauds.
These classic imposter scams don't always start on dating apps. Instead, targets may receive messages over sites like Facebook or LinkedIn. Once an emotional relationship develops, the scammer will suddenly land in desperate straits and ask for money, often medical or travel expenses. Targets wind up wiring huge sums or sending gift cards. Consumers over the age of 40, especially those 70 and up, tended to lose the most.