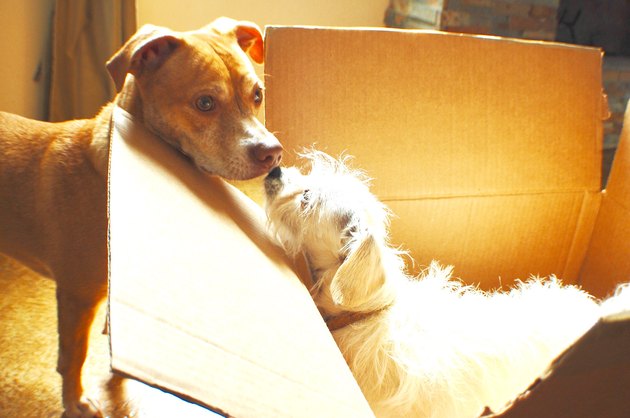 Moving is, to put it bluntly, a haul. If you're not good with decision fatigue, the prospect of packing up and then unpacking your whole life may always seem daunting. But give it this: At least it's basically reliable.
Planning for a move is often a hugely expensive venture. You have to think about everything from deep-cleaning supplies to renting trucks to specialty movers, in some cases. If you're going for the basic DIY approach, however, you're probably looking at a large line item for boxes. How many can seem wildly arbitrary.
Luckily, Apartment Therapy has come through yet again. Experts in the field — planners, storage managers, and moving companies — have a shorthand: On average, you'll want about 15 boxes per room, assuming your box is about 12 by 12 inches. That's closer to a medium moving box available for purchase, rather than the 16 by 16-inch linen boxes for lighter items.
There are other tricks for figuring out your box budget. Closets can effectively double the amount of clothes you're packing, and each drawer or shelf in your home probably needs one box of its own. If you're concerned about the costs adding up, there are a number of good free options; for instance, liquor store boxes are both structurally sound and in great supply. You can also cut down on cardboard usage by opting for rentable reusable plastic bins. Moving is a hassle no matter how you approach it, but it's entirely possible to make it both an art and a science.