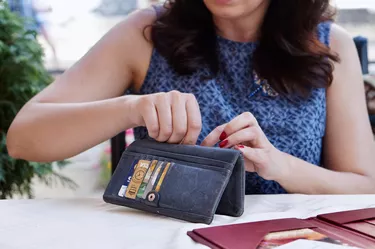 We love our mobile payment apps, whether we use them for group gifts, reimbursements, or even snooping. Mobile payment apps, however, have their eye on something a little more tangible. Following in Square's footsteps, Venmo has just announced it will start offering a physical charge card, and that you can sign up for one now.
The fee-free Venmo debit card, backed through MasterCard and the Bancorp Bank, should have a lot of perks for users. For one, while it comes with a chip reader, it's also equipped for contact payments, to save you even more time at checkout. Users will have overdraft protection, essentially, as the debit card will link to another bank account to tap in case of low funds. Perhaps most conveniently, if your card is lost or stolen, you can simply disable it from the app and get a new one in the mail.
The Venmo card will work like any debit card and can interface with ATMs cost-free within the MoneyPass network; others will incur a $2.50 fee. You can also choose from six colors, which is a step up from the weird ball of dough on the card's beta release. The move comes just as Venmo is pulling back from other ways to let you manage your money: Earlier this month, the company wound down the functionality that lets you manage your account through a web browser.
While the Venmo debit card is still in a limited-release signup phase, customers should expect their cards to arrive five to seven days after they've been approved. Head into the Venmo app to get in line.