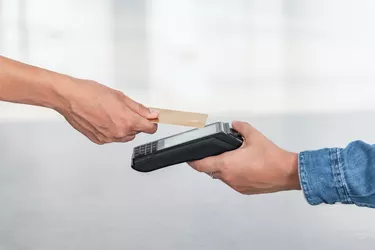 The Venmo credit card is a Visa card that's issued in partnership with Synchrony Bank. It comes with a few nice perks – at least for a while. As with all credit cards, Venmo's goal is to get you to apply for and accept and use the card as much as possible. That's how these lenders and companies make their money.
The Venmo credit card charges no annual fee, and there are no foreign transaction fees. It offers some nice rewards too. The card was only available to Venmo app users at first, but that changed early in 2021. It's now available to everyone – subject to credit approval, of course.
The Venmo Cash Back Reward
The idea behind cash back rewards is to get users to charge as much as possible. Venmo offers a nice version of this perk. It breaks down all your spending into eight categories. You'll earn up to ​3 percent back​ for the category in which you charge the most. You'll earn up to ​2 percent​ for your second most-charged category, and ​1 percent​ on all other eligible purchases and Venmo person-to-person transactions. Venmo automatically calculates and adds your earned rewards to your account at the end of each billing period, three days after it closes. Your rewards won't expire.
The spending categories are:
Dining and nightlife
Travel
Bills and utilities
Health and beauty
Groceries
Gasoline
Transportation
Entertainment
Of course, your credit card account and your Venmo account have to be open and in good standing. They also have to be linked to each other.
Unfortunately, these rewards don't last forever – or at least they're not unlimited forever. Eligible purchases and charges in the first two 3 and 2 percent categories are capped at $10,000 after the first year. The most you'll receive is $300 at that 3 percent rate, no matter how much you spend. The reward drops to 1 percent after that. And that $10,000 figure is a combined total. It's not $10,000 for your first category and another $10,000 for the second.
Forbes indicates that you might do better with a card that offers a flat 2 percent cash back reward on all your purchases rather than break them down into separate categories, only one of which exceeds 2 percent and only for the first year.
The Venmo credit card doesn't offer a welcome bonus other than this uncapped rewards program in the first year. There's no low introductory APR either. The variable APR runs from 15.24 to 24.24 percent on purchases as of July 2021.
The idea behind cash back rewards is to get users to charge as much as possible. Venmo offers a nice version of this perk.
You can use your rewards just as you would use your card without them. You just have a little more charging power.
You can make purchases worldwide wherever Visa cards are accepted, or send money to friends on Venmo. You can use your rewards to make credit card payments, or you can transfer the money to another card or to your bank account. You can split your credit card purchases with friends using the Venmo app. Your card is automatically added as a payment option there. Person-to-person payments are still charged the ​3 percent fee​, however.
How to Enroll for Credit Card Rewards
You don't have to take any special action to become eligible for Venmo rewards, although there's the requirement that your account must be in good standing. You're automatically enrolled in the rewards program when you're approved for a credit card.
You can activate your card on the Venmo app. You'll be given your own personal QR code for doing so.
If You Have Problems or Questions
Venmo indicates that you should call Synchrony Bank at 855-878-6462 if you don't receive the rewards that you were expecting. Agents are available at that number 24/7, and they can answer other questions you may have about your card as well.
You can disable your card on the Venmo app if it's lost or stolen, and enable it again when your card is recovered.