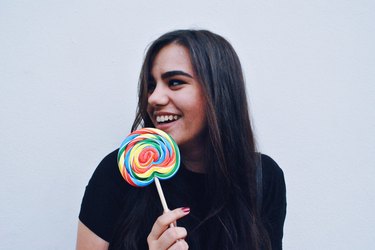 As a rule, human beings are not good at delayed gratification. Of course, in some ways, our ability to execute long-term planning sets us apart as a species. But when it comes to motivation, we're always on the hunt for better things.
Enter new research from Cornell University, looking at how to keep yourself interested in a task. The best solution is hilariously simple: Give yourself rewards as you work, early and often.
In short, the study considers your paycheck the long-term reward you get from going to work. That's hard to keep in mind during the daily grind, however. It's also not necessarily true that the process of your work is reward itself, like with a hobby. According to this research, giving yourself a reward while working not only made a task more engaging and more enjoyable, but it also makes you more likely to continue with that task even without the reward.
This lines up with research released earlier this year showing that getting steady, incremental bonuses at work increased job satisfaction more than one big bonus at the end of the year. Part of that is because even a small reward changes the earlier status quo. You don't enjoy regressing to a state in which you were doing the same work for less, and it's not going to make you work harder.
You can decide what constitutes a reward if your manager isn't up for financial bonuses for every project. Whether it's a bowl of candy on your desk or a walk around the block at lunch, give yourself little reasons to keep pushing through.