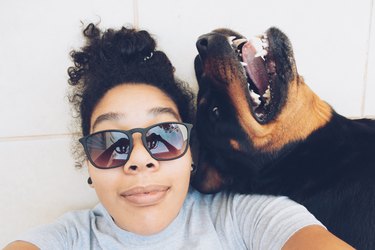 We're not quite at voice-activated shopping, but we're closer than we think. Thanks to a new feature rollout from Google, you can now pay back your friends without ever touching a physical device.
If you've got Google Assistant on your Android or iPhone, starting this week, you can ask it to send money through Google Pay. According to a company blog post, you'll also be able to ask your smart speakers (such as Google Home) to send cash. The transfers are essentially instantaneous, and there isn't a fee to either send or receive funds. If the person you're paying isn't a Google Pay member, no worries — the app will get them set up when you send your money.
For those excited about convenience but worried about security, don't fret. User authentication is built into the payment process. For devices like mobile phones, fingerprint authorization is one option, as is your general Google account password. We don't have details yet on how smart speaker security would work, but it's unlikely that Google will just let that one slide.
This may seem like a small step, but it plays into a larger theory of true wealth manifesting as more free time. Even if you only spend a few minutes figuring out how to pay someone back, those little chunks of time add up. Besides, there's something pretty cool about using your voice to directly control your money. The future is getting sci-fi just that much quicker.