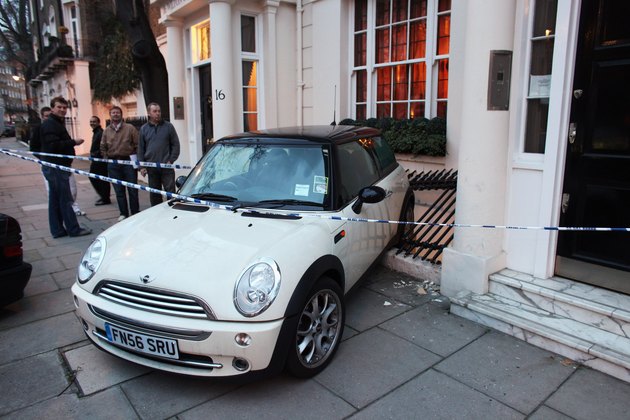 Insurance is supposed to provide financial protection and security, but consumers make a variety of mistakes that can undermine their coverage, leaving them exposed to financial ruin.
Just because you purchased a homeowners policy doesn't mean your house is protected, said James Berliner, president of the Professional Insurance Agents of Connecticut.
"The reason you buy insurance is so when you're standing knee deep in wet ashes you've got coverage," said Berliner, a chartered property & casualty underwriter who is president of Berliner-Gelfand & Co. Inc. of Bridgeport, Connecticut. "But there can be subtle coverages people miss that can have a dramatic effect on their claims settlements. Policies may come in nice-looking glossy folders, but it doesn't mean a lot after a fire."
At the time of a claim, if you have multiple companies involved they will try to push responsibility off on each other. You'll get insurance companies fighting against each other instead of serving you.

Jon Meyer, president of Boeckermann, Grafstrom & Mayer Wealth Management
Buying Based Solely on Price
Using price as the sole determinant when shopping for an insurance policy is by far the biggest and most common mistake people make, said Keith Savino, president of the Professional Insurance Agents of New Jersey and chief operating officer of WRG, a regional insurance agency in Mahwah, New Jersey.
When someone says the only thing they care about is the price, that's telling the insurance agent they don't care about coverage.
"Sometimes companies are within a few dollars of each other, but the coverages are substantially different," Savino said. "We'll talk to clients and say, 'For an extra $15 you could have had this.' And almost all of the time they say they would have spent the $15."
Buying insurance based on the cost can have catastrophic consequences, said Jon Meyer, a certified financial planner who is president and investment manager of Boeckermann, Grafstrom & Mayer Wealth Management of Bloomington, Minnesota.
"Most people say, 'I want the cheapest thing I can get.' And they forget to ask about little things like flood insurance and identity theft or what happens if the car driven by their son hits somebody because I forgot to put him on the policy."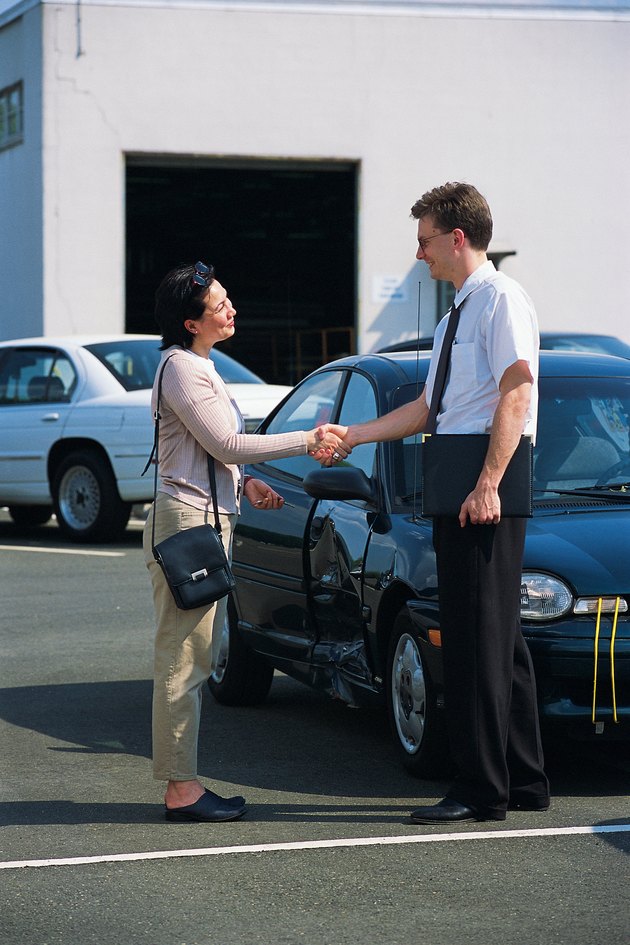 Having Coverage With Several Carriers
People shop for the best deals, which might mean having three or four different carriers, one for automobile insurance, one for the homeowner coverage and one for a life policy, Meyer said. What many people don't realize is that insurance companies offer deep discounts if people buy all of their coverage with them. This can also prevent future problems.
"At the time of a claim, if you have multiple companies involved they will try to push responsibility off on each other," Meyer said. "You'll get insurance companies fighting against each other instead of serving you."
Insuring for Home Value Instead of Rebuild Cost
A home worth $200,000 might cost $500,000 to rebuild, so it doesn't make sense for someone to buy insurance based on the house's value, Berliner said.
"If you own a house in a nice area it will be worth more than a house in a crappy area, but odds are they cost the same to rebuild," Berliner said. "People need to keep in mind that many times the market value of their house is still probably less than what it will cost to rebuild."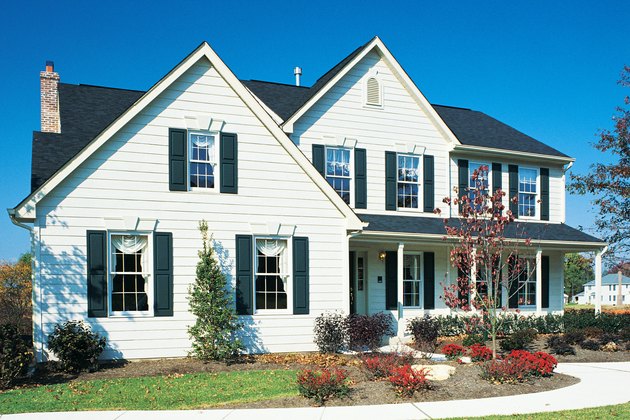 No Uninsured Motorist Protection
A person injured in an accident caused by an uninsured motorist may incur three kinds of losses: medical, which is covered by health insurance; loss of income, which is covered by disability insurance; and pain and suffering, which is not covered by insurance and can only be recovered by suing the responsible party, Berliner said.
He recalled a case in which a woman became a paraplegic after an accident. She and her husband — Berliner's clients — had to widen every doorway in the house, put in ramps, a lap pool for exercise and an elevator to get to the second floor. "None of that is covered by health or disability," he said.
Having uninsured motorist coverage means that if the person who causes an accident is uninsured, your uninsured policy pays you on that person's behalf, typically after a lawsuit is filed, Berliner said. For example, the victim of an accident must sue the guilty uninsured party, after which the court renders a judgment indicating monetary damages. The insurer of the victim then pays him the court-ordered amount through the victim's uninsured motorist clause.
"So it's coverage you're buying for yourself," Berliner said.
Not Working With an Independent Agent
Independent agents represent numerous insurance carriers, which gives their clients a greater range of options, Berliner said. They also provide more flexibility. If a policyholder likes her agent but is unhappy with the carrier, she may simply ask her agent to find a new insurer. This isn't possible with agents who represent only one carrier.
Independent agents also tend to be more invested in their clients than agents for large insurers, Berliner said.
"Independent agents are more likely to keep their clients' interests first because their names are local," he said. "Choose someone who is in your community, someone who is actually worried about their reputation. If I worry about my reputation, I'm going to do the right thing in my community."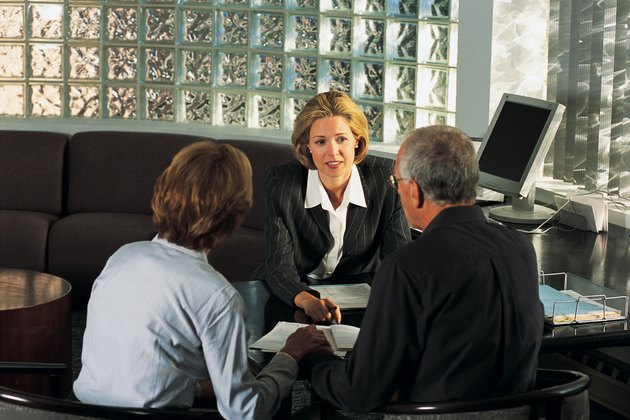 No Local Ordinance Protection
Imagine you have a 100-year-old home that was partially destroyed by a fire, Berliner said. You plan to only rebuild the damaged half, but the town steps in and says your home wasn't up to code because of its age, so now you have to rebuild the entire structure to comply with the local ordinance. In this scenario the insurance company will likely say that it is not paying for the undamaged half, Berliner said.
"They'll say they cover you for fire insurance, not for whatever is making you wreck the other half. On top of that, now the town is making you rebuild to code, which (makes the house) nicer than it was before you started. Ordinance and law coverage protects you for losses that arise out of the operation of building laws."
Failure to Be Clear on Exclusions and Definitions
When people buy insurance they often do not read through the entire policy, Berliner said. Many sections may be complicated, but the two that should be read and are accessible to the layman are exclusions and definitions.
Exclusions can be incredibility important when it comes to professional liability.
"Say you're a business consultant, and one of the exclusions is any consulting business done for the aerospace industry," Berliner said. "Well, 40 percent of your work is for the aerospace industry. That's not good, but your agent will say, 'I didn't tell you because you didn't ask me.' "
Definitions are also critical for business owners. Traditionally, in commercial insurance, personal property is defined as property owned by the insured. This can cause problems, for example, if you are a freight forwarder and your job requires you to handle the property of your clients, Berliner said.
"You want the definition of business property to be the property of you, the insured, and any other property in your possession for which you are legally liable," he said. "There is more coverage granted and taken away in definitions and exclusions."
The Non-Profit Trap
People who serve as volunteers on non-profit boards must make sure they are covered adequately under their homeowners insurance, advises Jon Meyer, a certified financial planner who is the president and investment manager of Boeckermann, Grafstrom & Mayer Wealth Management, based in Bloomington, Minnesota. Most policies provide some coverage, but there are loopholes.
"As a financial planner, if I serve on a board in a capacity where I give financial advice, my homeowners (insurance) might say that's a professional activity because you're giving professional advice in the career you're suited for," Meyer said. "So now they want my errors and omissions policy to pick it up. But my errors and omissions say that I'm doing it as a private citizen so it should be your homeowners."
People typically don't think about liability when joining the board of their church, but all of the people who served on non-profit boards and voted to let Bernie Madoff manage their money were sued, Meyer said.
"You want to make sure your non-profit board activity is covered on your homeowners (insurance) or umbrella policy, so if you get sued someone is paying your legal bill," Meyer said. "I got asked to join the investment committee for my local archdiocese, and I sat on the phone for a couple hours to find out where my coverage is."