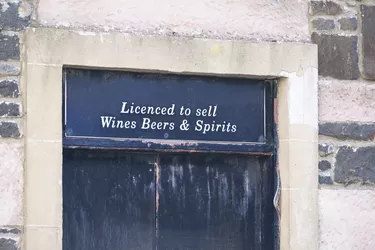 The Ohio Department of Taxation requires any person or business that is selling taxable services or tangible property to register for sales tax payments by getting a vendor's license. If you need to start an Ohio vendor license lookup to get a copy of yours or find someone else's, it is a very easy process. You can find the vendor's license number quickly online, as long as the business has been registered.
Ohio Vendor License Lookup
To do an Ohio vendor license lookup, go to the state's license lookup page and search by the individual or business. If you have already registered, take note of your vendor number. Ohio vendor retail licenses are issued through the Ohio Business Gateway or through their county auditor's office. Call the agency that you registered through, and request a copy of your vendor's license. You may have to pay a small fee to get the new one.
To register through the Ohio Business Gateway, prospective retailers have to establish an account first, and can then request their vendor's licenses. This is a fast process, and licenses can be issued immediately. To use a county auditor, visit the Ohio state directory to see which office covers your county. Whichever process you choose, you will need to know where your business falls in the North American Industry Classification System (NAICS). Visit that website or the U.S. Census Bureau for more information, or talk to an advocate with your local business professional association for help.
The cost of an Ohio Vendor License is just ​$25​, but there must be a separate license for every fixed place of business. This is a nominal fee, but keep in mind that you will be paying taxes on the business. There are no registration fees for out-of-state sellers.
Other Types of Business Registrations
Individuals and businesses who are based in different states but sell products and services in Ohio have to register as out-of-state sellers and obtain tax licenses. This can also be accomplished through the Ohio Business Gateway. Another option is to use the Streamlined Sales Tax Registration System. This system allows out-of-state sellers to register to do business in multiple states, all using a single application. Check with an experienced tax or business professional before registering, if you aren't sure what you need to do for your specific company.
If you plan to sell online only through an Ohio-based business, you will likely have to register your business as well. The laws pertaining to e-commerce are a bit vaguer, so you can contact the Ohio Secretary of State or the Ohio Department of Taxation for more information. Remember, you don't want to cut any corners on this, because there is no doubt that the taxman will hunt you down eventually, and you may end up owing back taxes, fines and penalties.
Additional Permits or Licenses
Even after you obtain a vendor's license, you might need additional licenses and permits from your local government. For example, the team at Truic How to Start an LLC posts that the City of Cincinnati makes certain kinds of businesses obtain local city business licenses.
The best thing to do is to contact a representative at your local Ohio city or Ohio county government office and see if you can speak to someone who can answer your questions. You may also be able to get assistance from your local business council or business professional association.