In a very well-publicized move, Nordstrom's dropped Ivanka Trump's fashion brand due to poor sales performance. The store said it had nothing to do with politics and everything to do with declining sales – by nearly a third in this past fiscal year. While Nordstrom claimed not to be making a political statement, it felt like one on both sides of the aisle. For some, it was a clear victory and for others, it was completely unfair, but political nonetheless.
The Resistance cheered. People from the Women's March to the Facebook Group Pantsuit Nation (with nearly 10,000 members) have been vowing to hit the Trump family where it hurts most for some time now: their pocketbooks. One way they are trying to accomplish this is through economic protests or not buying anything from the family's brand. This movement even has a hashtag: #GrabYourWallet.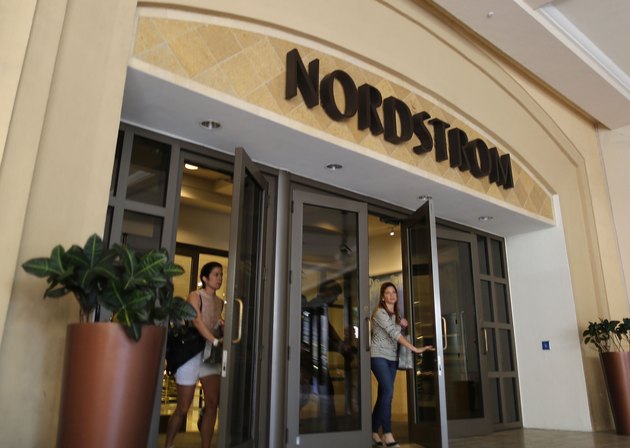 There have been letter writing campaigns to Nordstrom's specifically, asking them to stop carrying Ivanka Trump's brand, with threats to no longer shop there at all if her items were still available at Nordy's. The most infamous letter, written by a woman known only by her twitter handle, elicited Nordstrom's to respond on the social media platform, defending selling her brand at the time.
Her father, also known as the President of the United States, tweeted his dismay at the store and then retweeted the same message to his official Presidential account.
Not soon after, the President's adviser, Kellyanne Conway, endorsed the brand in a television interview, telling people "to go buy Ivanka's stuff" (which it turns out is illegal for someone in Conway's position to do). Trump supporters bemoaned it was a political move and unfair that Ivanka Trump's brand be dropped, but Nordstrom's stood by their decision.
The store said it was a numbers issue, stating, " We've said all along we make buying decisions based on performance. We've got thousands of brands—more than 2,000 offered on the site alone. Reviewing their merit and making edits is part of the regular rhythm of our business. Each year we cut about 10% and refresh our assortment with about the same amount. In this case, based on the brand's performance we've decided not to buy it for this season."
Coincidence? Or is this a result of a concerted effort by people to put their money where their political beliefs are?
The co-founder of the #GrabYourWallet movement, Shannon Coulter, said, "Companies are now starting to understand if they want to do business with the most savvy women in the country, they're going to have to show us they're serious about moving away from divisiveness that the Trumps represent. It's not a Democrat or Republican thing, it's a basic human decency thing."
Meanwhile, this month, First Lady Melania Trump's lawyers claimed (in an unrelated lawsuit regarding libel) that the multi-year presidential term could mean "millions of dollars for her personal brand." Profit matters to this first family and the resistance knows that. Which begs the question, do economic protests work? Are they effective?
This month, I spotted an Instagram from a close friend of a Starbucks cup. She claimed she didn't always get her coffee there but now she would be. Why? This would be her response to Trump's "Travel Ban," since Starbucks committed to hiring 10,000 refugees.
#DeleteUber trended on twitter (and on Facebook) for days. Why? Uber's CEO appeared to be quite close with Trump, on his business advisory board, and failed to speak out against the "Travel Ban." While its lesser known competition, Lyft, responded quickly (and from a marketing angle, quite astutely) by donating one million dollars to the ACLU, people deleted Uber and chose Lyft.
Was it the popularity of #DeleteUber the thing that made the Uber's CEO leaves Trump's business council (as well as his subsequent donations to important causes to the Resistance)? Maybe. Probably.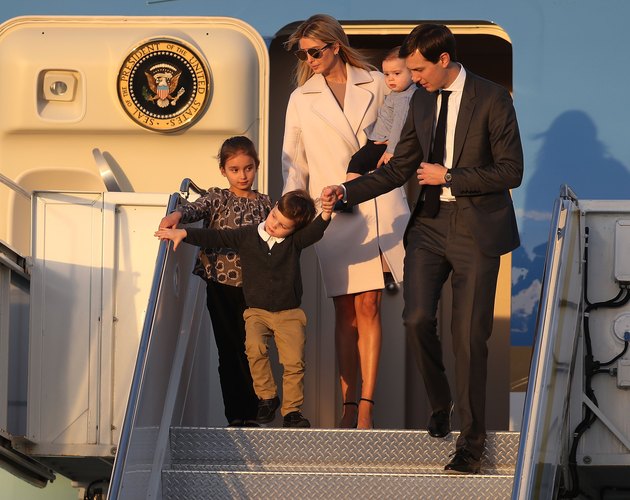 Ivanka Trump has not exactly been helping when it comes to the connection between her brand and this presidency. If anything, she tied the two more closely together – moving to Washington D.C., participating in important talks normally reserved for cabinet members, and just this past weekend sitting at the President's desk in the Oval Office, with the Prime Minister of Canada, Justin Trudeau, and her father standing on either side of her.
It may not have been a political statement by Nordstrom's but the people who shop there made one and Nordstrom's reacted. Nordstrom's was not willing to drop the brand based on complaints about the Trump campaign or the family. But they were more than willing to say goodbye to Ivanka Trump's "copycat" shoes (and the rest of her brand), when the numbers hurt their bottom line.
Money does talk; it chants; it marches. Spending it – or not – is a form of protest. So while protesting in the streets remains more important than ever, if you are a part of The Resistance, know that there are a multitude of ways to make one's voice heard and #GrabYourWallet. It works.