If your ideal getaway is chock-full of history and learning, Washington D.C. should make it on the top of your list. Many of the attractions in our nation's capital are completely free. Whether you're planning a weekend away or want to fill an entire week, there is no shortage of things to see and do that won't require a massive travel budget. Here's five ideas to get you started:
Visit the Capitol Building
A visit to the Capitol Visitor's Center is free and passes are not needed. If you are interested in a tour, there are also free options -- but you have to book in advance. If you failed to plan ahead, you can check out opportunities like Family Thursdays for a free guided tour and other family friendly activities.
Stroll through the United States Botanical Gardens
Open 7 days a week from 10 a.m. to 5 p.m., the United States Botanical Gardens is a museum full of living plant collections. Make sure to not only visit the permanent collections, including the National Garden, but also make time for the special exhibits that change seasonally.
See the Smithsonians (All 19 of them)
Browse the Library of Congress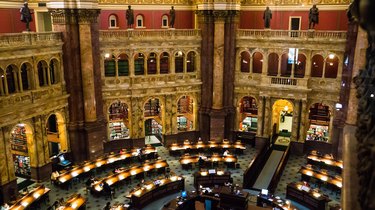 Honor America's heroes
The Memorial Parks include monuments dedicated to Lincoln, Washington, Jefferson, Roosevelt, and Martin Luther King Jr., along with memorials for World War II, the Korean War, and Vietnam War Veterans. Honor some of the heroes who gave their lives in service to our country. The Memorial Parks are located at the western end of the National Mall and open 24 hours a day.