A broker is an important financial service provider, offering advice that can help customers earn significant money. But eventually every brokerage customer will need to close an account, whether it's to use the earned money or to invest it elsewhere. As one of the most well-known financial services firms today, Charles Schwab has well-defined procedures for opening, operating and closing accounts. When it's time for you to close a Charles Schwab account, there are two routes to take, depending whether you plan to withdraw all your funds or reinvest them elsewhere.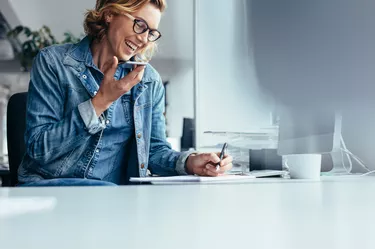 Transfer the Account
The most economical option when closing an investment account is to roll it over to another account, usually to a new broker. Although there may be a fee for this service, the new broker will often pay that fee in order to get your business. To transfer your Charles Schwab account, you'll go through the brokerage that will be receiving the money. You'll likely need to set up an account with the new broker, then complete a form that authorizes the transfer of funds.
You'll pay about $50 as a termination fee to Charles Schwab, whether you choose to transfer or close your account, so make sure you speak directly to the new broker to try to negotiate the payment of the termination fee. The rollover process can take three weeks or more, so be prepared to be patient.
Close the Account
You have the right to terminate your Charles Schwab account at any time with notice. There are multiple ways you can get in touch with Charles Schwab, including visiting a local branch, launching 24/7 chat or calling 866-855-9102. You'll be sent forms to complete in order to request that the account be closed. Make sure to keep a copy of these forms for your records.
Once the account termination has been processed, you'll either receive a check for the amount in your Schwab account or the money will be electronically deposited into a designated bank account. Follow up with your tax preparer since you may owe penalties if you've earned money on your investments.
Whatever the reason for closing your Charles Schwab account, the process can be initiated through a phone call. But verify all fees and tax repercussions before starting the process. You may find it is much more economically feasible to roll the money over to another brokerage than to take the money out and pay fees and tax penalties.