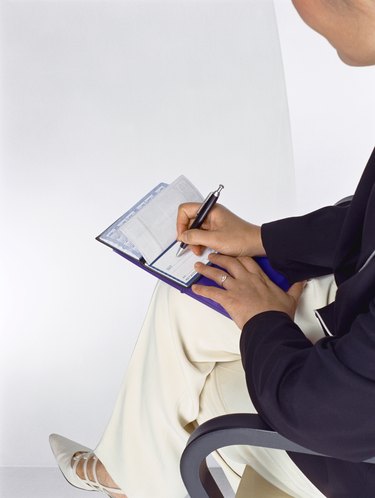 SORT codes are six digit numbers that appear in the format: xx-xx-xx or xx xx xx. They are unique bank and branch identifiers used in the United Kingdom. If you are sending money or transferring money between banks, you must have your SORT code. You even need them to make a payment via wire transfer. SORT codes are also used by building societies. SORT codes take the place of a bank's full address and are used for internal purposes.
Finding Your SORT Code
SORT code checkers are available online, but you can also contact your bank for your SORT code. If you have a checking account, the SORT code is listed on your checks. Your bank or building-society card also has the SORT code embossed on it. An online SORT code checker may also have industry trend data. You can check whether an account can receive faster payments, BACS and CHAPS while you confirm the payment information online with a SORT checker.
Make a Payment
In addition to the SORT code, you need the person or organization's account number and account name. You also need an IBAN, SWIFT, your account number and name, and the bank's name and address. The IBAN is an international bank account number, and the SWIFT is a bank identifier code used when you are transferring or wiring money. It is composed of a four digit bank, two-digit country, two-character location, and three-digit branch code.
Get a Sort Code
If you are making a payment through the banking system, you must have the proper SORT code. When you open an account in the UK, your bank will give you a SORT code. If you are making a payment to another person through the banking system, you must obtain the person's SORT code from them. The staff at your bank may not be able to provide the SORT code for you, so the other person may have to contact their bank to retrieve the proper code.
Transactions Available
You need a SORT code to make CHAPS, which are electronic payments that are cleared from your account the same day. Your bank may charge for CHAPS payments. BACS are regular payments from your account and include salaries and subscription payments. Internet and telephone banking payments are faster, however, your daily transactions may have payment limits on the amount of money you can spend in one day. You must still have a SORT code to receive payments via telephone and Internet.