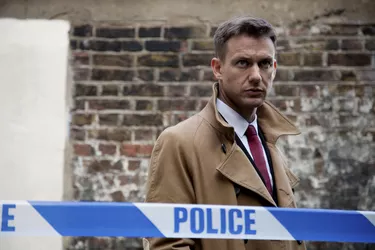 The Texas Rangers have been a part of Texas history since the first days of the state's colonization, according to the Texas Department of Public Safety. Today, Texas Rangers are an investigatory division within the statewide Texas Department of Public Safety and perform criminal investigations across the state.
Texas Ranger Responsibilities
Texas Rangers investigate crimes, apprehend wanted suspects and perform other law enforcement duties. Rangers investigate crimes ranging from murder and theft to bank fraud and threats against public officials. Rangers also gather intelligence about organized crime, can suppress criminal activity in an area when local officials are unable or unwilling to do so, and serve as a protection service for elected officials.
Trooper Salaries
Texas Rangers are paid according to the Texas State Trooper salary schedule, which differs based on seniority. A Trooper II with four years of service, for example, earns $4,249 per month. A sergeant with more than four years of service earns $4,798.16 per month, while a sergeant with more than 20 years of service earns $5,753.58 per month. Troopers are also entitled to additional stipends. A trooper with a master's degree, for example, gets an additional monthly stipend of $150.
Requirements
According to the Texas Department of Public Safety, would-be Texas Rangers must meet specific criteria. Applicants must be citizens of the United States, be in excellent physical condition, and have at least eight years experience with a law enforcement agency as a major crimes investigator. Applicants must also currently be employed by the Texas DPS as a commissioned officer of the rank of Trooper II or higher.
Other Benefits
Texas Rangers also receive the same benefits that state troopers receive. Rangers receive paid training. hazardous duty pay, furnished equipment including uniforms, a uniform allowance and travel reimbursement. Rangers also receive hospitalization insurance and low-rate dependent insurance coverage. Rangers, like all state employees, are also covered under the state's employees retirement and worker's compensation system.