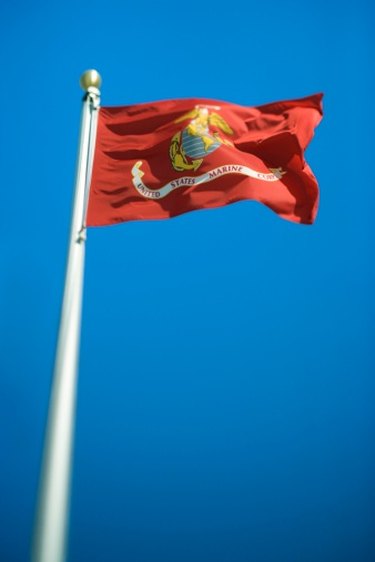 An E-3 in the United States Marine Corps is a lance corporal. The pay grade translates to an Army private first class. It is the third-lowest enlisted rank in the Marine Corps, senior to a private, but lower in rank than a corporal. It is abbreviated as "Lcpl."
Base Pay
Marine lance corporals are paid a base salary, according to pay tables published by the Department of Defense each year. As of 2011, a Marine lance corporal with less than two years of service earns $1,730 per month. With two years of service, the lance corporal earns $1,839 per month. With over three years of service, the lance corporal earns $1,950 in base pay.
Deployment Pay
Marines serving in designated areas are also entitled to imminent danger pay of $225. Marine lance corporals who have been assigned to Fleet Marine Force or Marine Expeditionary Units collect sea pay of $50 to $100 per month, based on the cumulative number of years they have spent at sea. In addition, marines collect hardship duty pay, which varies with the duty station, and family separation pay.
Basic Allowance for Housing
In addition to base pay, marines who do not live in base housing are entitled to a housing allowance. There are two tiers of housing allowance: BAH type I is for marines with no dependents; BAH type II is for marines who are married, who have children or both. The amount of BAH depends on the marine's rank and duty station. Duty stations in areas with a higher cost of living qualify for higher levels of BAH.
Other Benefits
In addition to base pay, BAH and incentive pays, all marines receive deeply subsidized health insurance for themselves and their families under TRICARE, 30 days paid leave per year, educational assistance and mortgage guarantees under the GI Bill. If they stay in the Marines long term, they are making progress toward a military pension, payable after completing a 20-year career.