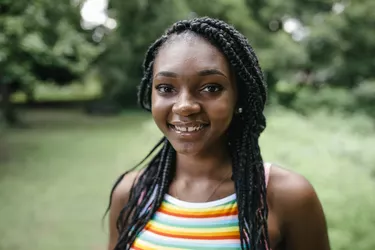 If you're old enough to work, you're old enough to collect unemployment if you lose your job, provided you meet the other requirements for collecting benefits. Unemployment benefits are typically based solely on your past work history, so everyone from a 16-year-old clerk to an 86-year-old office worker can collect benefits. However, the Pandemic Unemployment Assistance program has made some changes to make more people eligible. If you're unsure whether you qualify for benefits, check with the unemployment commission in your state.
Assessment of Work History
The unemployment commission usually looks at your work history to determine whether you've worked long enough and earned enough money to qualify for benefits. Each state makes its own rules for eligibility, and some require more hours and earnings than others. Usually, these requirements include making an amount of income over two or more quarters of your base period, but they might also specify earning a certain amount in a single quarter.
However, the Pandemic Unemployment Assistance program now allows you to get unemployment benefits even if you fall short of such work history requirements. As long as you meet the other qualifications and the cause of unemployment is related to the pandemic, you can receive benefits for a maximum of 39 weeks. The program runs through December 31, 2020.
Other Eligibility Requirements
You probably can't collect unemployment if you quit your job or are fired. Unemployment is designed to pay benefits if your job loss isn't your fault. If the company you work for goes out of business or lays you off, you may be eligible for benefits.
Also, when you lose your job, you usually must look for a new one, and you must be available to take a new job and be willing to accept a new job. If you worked part time before, you're only expected to accept a new job with similar hours. However, some states have temporarily waived the requirement for you to seek work while claiming benefits due to the pandemic. But if your state hasn't done so, then every week when you file your claim for benefits, you'll be expected to list jobs you applied for.
Youth and Unemployment Eligibility
Typically, many young people haven't qualified for unemployment benefits due to not working enough hours or working just certain months of the year. For example, if you're going to school full-time, you may only work in the summer months, or you may only work a few hours a week during the school year.
However, the current Pandemic Unemployment Assistance program makes it possible to still qualify if you don't have an extensive work history yet, as long as your reason for unemployment is related to the pandemic. The program has also opened the door for students with non-traditional jobs to qualify for benefits. For example, you can now qualify if you have done gig work or operated your own business.
Youth Labor Laws
Federal labor law limits the number of hours and the type of work persons under 18 can do. If you're 14 or 15, you can only work during the hours between 7 a.m. and 7 p.m. during the school year, and from 7 a.m. and 9 p.m. June 1 through Labor Day. You can't work more than 18 hours during a school week, or three hours on a school day, no more than eight hours on a non-school day, and no more than 40 hours a week during the summer.
If you're 16 or older there are no restrictions on your hours, but you can't work in hazardous jobs, such as certain manufacturing jobs. Some states may have additional, stricter rules.