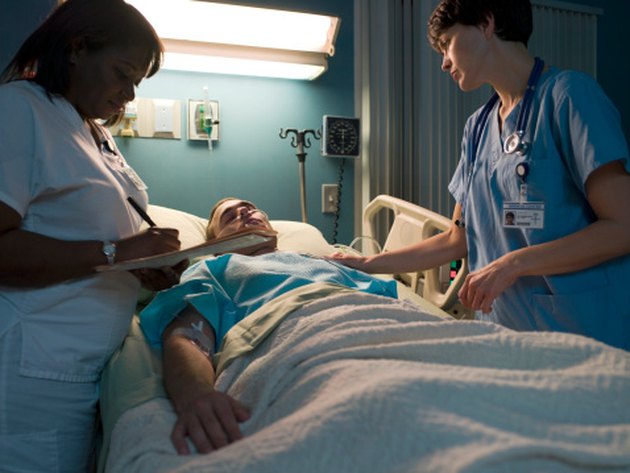 If you've been in a car accident, you are probably anxious to settle your claim and receive the money you need to put your life back together. Injury settlements usually take longer than physical damage settlements for your vehicle. While the responsible party's insurer may be willing to settle your case quickly, it may not be in your financial best interest to do so.
Physical Damage Claims
If you are making a claim for damage to your automobile, either with your own insurer or with the responsible party's, you should expect settlement within a short period of time in most cases. Typically, the insurance company schedules an appointment at your earliest convenience for an adjuster to inspect the car. Some insurers issue a settlement check as soon as the inspection is complete, unless there are circumstances that prevent it. Many states have laws that require the insurer to pay or deny the claim within a short time, typically 30 to 45 days, after the inspection is complete.
Liability Claims
Liability claims usually take longer to settle than physical damage claims. If you are injured in a car accident, you must file a claim against the responsible party's liability coverage to pay for your medical expenses, lost wages and any other financial damages you suffer as a result of the crash. If you live in a no-fault state, your own insurer will settle your case. Liability claims are typically settled in a single lump sum that represents all the expenses at once. Therefore, all the expenses must be collected before a settlement can be made.
Early Settlement
Often, the liability adjusters of an insurance company will attempt to settle your liability claim quickly. They make the best estimate of your damages and cut you a check that closes your claim. You may be tempted to take this offer if you need money right away, but you run the risk of needing more money in the long term than you received in your early settlement. You may forfeit your right to additional money if you take an early liability settlement.
Standard Claims
The biggest delay in receiving your liability settlement is often the medical treatment itself. Because liability is settled as a lump sum, all medical treatments must be finished before payment can be made. If your injuries are severe and require extensive treatment and rehabilitation, you will not receive insurance money until you are sufficiently healed. Once all medical records, bills, lost wage statements and other supporting documents are submitted to the insurance company, most insurers take 21 to 45 days to craft a settlement. If you must negotiate the amount, the time will be longer.