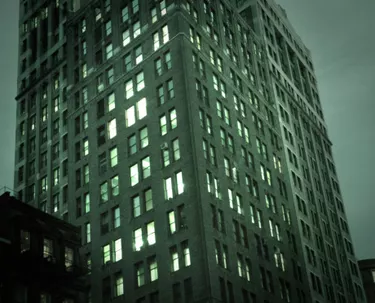 The U.S. Department of Housing and Urban Development funds Section 8 project-based rental assistance programs across the country. Through the Section 8 program, low-income families who live in federally-assisted housing pay 30 percent of their income toward rent. HUD pays the remaining portion of the rent directly to the property owner. These low-income housing owners range from individual landlords to non-profit organizations and private entities. HUD provides grants to Section 8 housing owners to make renovations on the property to ensure low-income families live in safe and decent rental units.
Weatherization Assistance Program
The Department of Housing and Urban Development and the U.S. Department of Energy have formed a partnership to provide weatherization services to Section 8 landlords and low-income tenants. Up to $6,500 per rental unit is provided for weatherization services. Weatherization measures include repairing or replacing heating and cooling systems and upgrading lighting and appliances to those that are energy-efficient. These renovations decrease the cost of utility bills with an annual savings of $350 per household. Landlords are eligible to apply for a grant if 66 percent of their rental units are occupied by families with income at or below 200 percent of the federal poverty level.
Home Depot Foundation Grants
Section 8 landlords can apply to receive up to $5,000 to make repairs and modifications to, or to provide weatherization for their low-income housing property. To apply for a grant, the landlord must be a registered 501(c)3 organization. Priority is given to Section 8 landlords that provide housing for veterans, seniors or people with disabilities. The grant is provided in the form of Home Depot gift cards. The repairs must be completed within six months of receiving the grant award.
Green Retrofit Program
HUD's Green Retrofit Program provides grants to Section 8 landlords to make their property more energy-efficient and more environmentally friendly. HUD provides landlords up to $15,000 per unit to install Energy Star appliances, insulation, efficient HVAC systems or low-flow toilets. These measures reduce operational costs and improve the overall quality of low-income housing across the country. The grant funds must be expended within two years of receiving the money. The Section 8 landlord must agree to keep the rents affordable to receive a Green Retrofit Grant.
Affordable Housing Program
Federal Home Loan Banks across the country provide grants to Section 8 landlords to rehabilitate their properties. Every year each FHLB sets aside 10 percent of their net income to fund affordable housing projects. Similar to the Home Depot grant, the landlord must be a registered 501(c)3 to be eligible for help. Also the tenants household income cannot exceed the very-low income limit, or 50 percent of the area's median income, for the landlord to qualify for a grant. Each bank holds a competitive application process on an annual basis.