Putting an apartment upstairs when building a new garage makes sense for housing family members or bringing in some extra income by renting it. Because the peaked roof of a garage creates second floor space anyway, expanding it a bit and adding some amenities turns what would otherwise be an attic into a useful living area.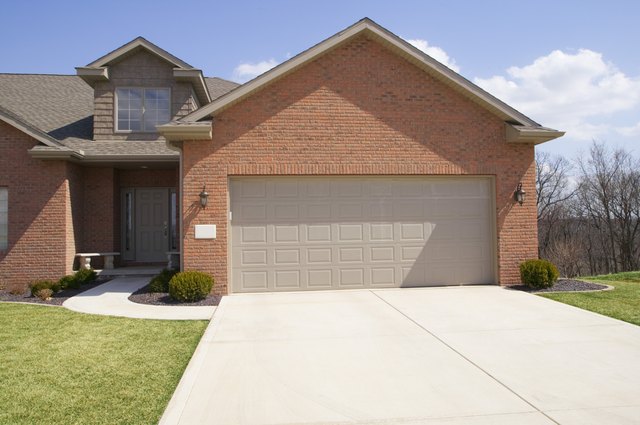 credit: Jupiterimages/liquidlibrary/Getty Images
Cost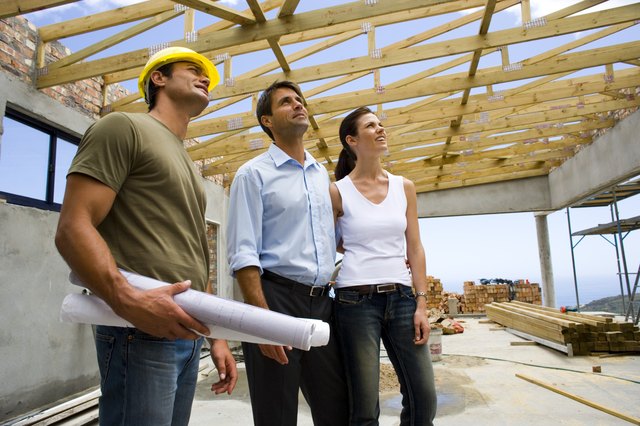 credit: Jupiterimages/Pixland/Getty Images
The cost of new construction depends on the quality of materials, the size of the building and the wages of designers and laborers. An average garage can be built for around $40 to $60 per square foot, with an apartment adding anywhere from 20 to 40 percent to that cost. A 20-by-20-foot garage totalling 400 square feet would cost between $16,000 and $24,000 without an apartment, and anywhere from $20,000 to $35,000 with an apartment. Homeowners who are skilled at construction and can do some or all of the work themselves can cut an enormous amount off of those numbers.
Garage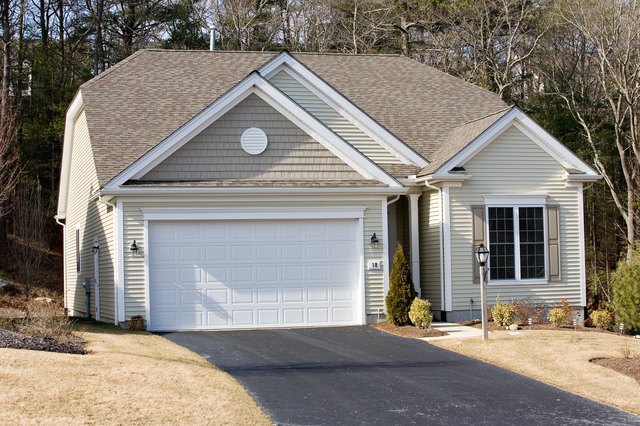 credit: Jupiterimages/Photos.com/Getty Images
A garage that is attached to an existing house probably allows builders to save some money. The driveway may already be in the right place, and one of the walls is already built. A freestanding garage costs more, but has the advantage of being a completely new building conveniently separated from the house. Minimizing extras such as electric door openers, insulated windows and superior quality siding can reduce the costs somewhat.
Apartment
Putting an apartment over a garage probably won't change the exterior design of the building very much, other than raising the second floor knee walls somewhat and adding a dormer and some windows. One of the main reasons for the increased price is that most garages are uninsulated, but to create an apartment that stays warm, the entire apartment and the garage underneath it should be insulated. Plumbing, heating and electric systems make up most of the rest of the price difference, with finish work such as drywall and painting adding to the cost, as well.
Advantages
credit: Jupiterimages/Creatas/Getty Images
Unfinished space over a garage often becomes storage space for seldom- or never-used items. This is basically wasting space, since, without this extra space, the homeowner might simply get rid of these items and perhaps never miss them. Besides being a place for guests, a place to rent out for extra income or long-term living space for friends or family members, a functional apartment over the garage substantially increases the market value of the home.