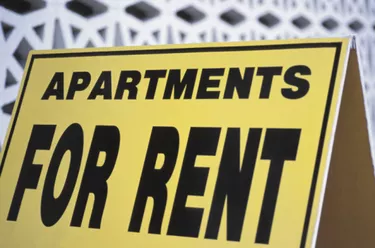 Apartment and rental listings are increasingly advertised on the Internet. When a landlord or potential roommate lists an apartment online they will screen for future tenants through email first. It is important to give a good first impression. Your email should be professional and also give your reader a sense of who you are as a person. Remember to ask questions about the property and its occupants. You can also supply a list of professional and personal references to get a head start on the leasing process.
Step 1
Compose an email to the landlord or potential roommate. Tell them about yourself. For example, where you go to school or where you work.
Step 2
Mention specific amenities that you are looking for, such as a private bathroom, outdoor living space or covered parking.
Step 3
Ask about the term of the lease and pricing. Ensure the rental is within your budget before you view the property.
Step 4
Leave your phone number in the email so that you can be contacted.
Tip
Always be polite with your correspondence.
Ask questions, especially if you are going to be living with a roommate.
Read your lease carefully before you sign.
Warning
Be aware of scams. Never give out bank account information or credit card numbers through email or by phone.