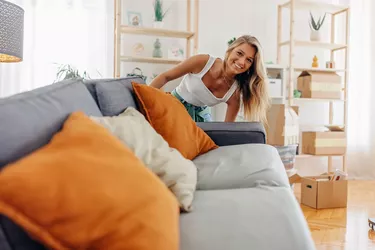 There are different kinds of working property managers; some work with real estate assets, and others are more hands on, working on-site. If you want to become a property manager, know that those who work with the assets deal with purchasing, developing and selling properties. On-site property managers manage buildings, receive and process payments and repair and end lease agreements. They work for property owners, management companies or themselves, and many act as owners and managers. The licensing and certification requirements vary by state, and there is information to know if you want to become a property manager in Illinois.
Property Manager License in Illinois
To legally manage a property in Illinois, you need to obtain certification based on the type of work that you will be doing. Property managers working in this state who plan to lease and sell real estate must first get a realtor license for Illinois. This license allows them to show units that are up for lease or sale, negotiate real estate contracts and collect rent payments.
In addition to that, a property management position might also require the applicant to have a community association management license. If you aren't familiar with this regulation, Illinois Public Act 096-0726, provided in full by the Illinois General Assembly, stipulates that property managers must have community association management licenses to perform administrative duties. These duties may include collecting association dues, scheduling maintenance and repairs, interacting with tenants and residents and paying general expenses. They still need real estate licenses to lease and sell property, though. So if you're only planning to do administrative property management work, you should be OK with a community association management license.
How to Get a Real Estate License in Illinois
The state of Illinois requires its real estate broker license candidates to finish 75 hours of classroom training and pass a state and national licensing examination. You have four chances to pass this, and it costs ​$58​ each time you take it. Those who pass are supervised by managing brokers who sponsor their license applications. The Illinois Department of Financial & Professional Regulations (IDFPR) Division of Real Estate provides information about the licenses and the application process, and applicants can send their applications directly to that division.
The IDFPR application costs ​$125​, and if all goes well, it will issue the property manager license. The training materials cost over ​$500​, so this is another upfront fee to consider. Illinois real estate agents also have to cover membership fees, license renewal fees, advertising costs and other kinds of operating expenses. It's also good to know that real estate brokers can act as property managers in Illinois, and licensed lawyers in the state are exempt from the pre-licensing education requirements.
Getting a Community Association Management License in Illinois
You need to be at least ​21 years old​ to be eligible for a community association management license in Illinois. These licenses are administered by the Certified Manager of Community Associations certification program. The ​20-hour​ course takes a few days and can be done in person or online, and you can then study for the exam. Once a future property manager has completed and passed that exam, a community association manager application for licensure must be completed and submitted to the IDFPR; the fee for this is ​$300​.
You will need to have a property management license to perform specific duties as a property manager. Some property management responsibilities on Illinois properties do not require licensure, though. Examples of these include subcontracted work, like landscaping, painting walls and acting as the accountant for the community association. Showing a property, negotiating a sale or rental price or accepting payments should not be done without the proper license.