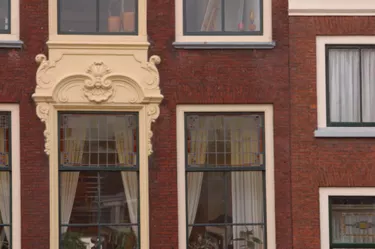 You may need to jump through several hoops if you want to become a landlord, up to and including obtaining a license from your local jurisdiction. This may require you to get your property inspected by city staffers, who may require you to do some work to it before you can rent to tenants. On the positive side, getting the city's stamp of approval to rent your property could protect you from liability to some degree if you get into a dispute over housing quality with one of your tenants.
Step 1
Get a rental license, if your jurisdiction requires one. Go to your City Hall and ask to talk to the Housing / Development / Ordinance office. Cities have different names for these offices, but if you try one of these, they should be able to point you in the right direction -- if your city regulates rental housing. Some do; many don't. If your city or county has such an office, let its officials know that you would like to learn about the rental inspection process and licensing and costs associated with doing this.
Step 2
Ask for a landlord/tenant rules and regulations pamphlet. If these are available in your area, they will typically highlight all of the most common laws for the city you live in regarding landlords and tenants.
Step 3
Schedule and pay for a home inspection conducted by the city ordinance officer, if this is required in your jurisdiction. They will give you a date and time that they are available to come out to your property. Try to be there early, and do not waste the city ordinance officers time.
Step 4
Plan for the inspection to last at least an hour, and do not rush the inspector once they get to your property. Walk with the inspector, but let them do their job, and only answer questions when asked. Avoid additional small talk.
Step 5
The inspector will write up a formal list of violations that you need to correct in order to bring your property up to code and get it approved as a rental unit. They will also provide you a due date to get the violations changed.
Step 6
Once you get this letter, read over each item, and get the items they request taken care of. Call the city housing office back and ask them any questions about the violations you have or advice for fixing the issues should you need it. You will also need to reschedule an appointment for the ordinance officer to come out and check the violations he listed. You generally do not have to pay for the follow-up inspections, but you should ask to be sure. The city will also give you enough time to get the violations finished, but if you need more time, just ask to push the reinspection date back a little.
Step 7
Plumbing, electrical, and gas/furnace issues should be handled by professional, licensed, and certified contractors. Ask for receipts and even signed comments to give to the inspector upon completion of their work.
Step 8
Go to the city office or court house and purchase a landlord license with the city if the property passes reinspection, if one is required. If you fail the inspection, you can work with the city to reschedule an inspection again. You will likely have to pay for this new inspection.
Step 9
Once you purchase your landlord license, you can safely rent your property knowing that it has been approved by the city. Now all you need to do is get a set of rental application and lease documents, and start looking for tenants. Go to the city hall or county courthouse and ask them what the process is for evicting tenants, as well, because every landlord has to deal with that eventually.
Tip
If your jurisdiction requires a rental license, do this before you rent your property to anyone so that you are legally covered. If you rent your property before you have a license, you can suffer fines and legal consequences if you have a tenant issue.
Things You'll Need
Landlord/tenant law fact sheet from your local court or city office

Home/property inspection

Landlord license