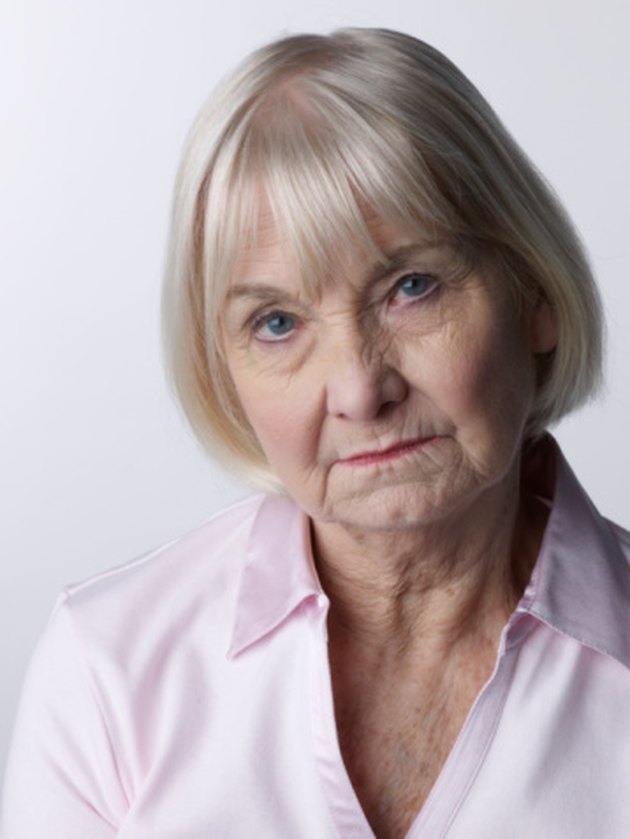 Federal, state and local governments provide billions of dollars in grants funding every year to qualified individuals and organizations who want to use government money for the betterment of society. Unfortunately, this fact causes many Americans, including senior citizens, to fall prey to grant scams that falsely promise to pay off debts. The worst criminals steal not only money, but also private information; and they use it to establish false identities.
The Scam
Sometimes the scam comes in the mail. Sometimes it's on TV or in magazine ads. It may also arrive through a telephone call. However, the scam is always the same: a false promise to provide "free government money" that doesn't have to be repaid. Seniors are particularly vulnerable to con artists because they're often told they're eligible for a grant because of their age, according to the website Snopes. Another common scam occurs when a senior is told he's eligible just because he paid his taxes on time.
How to Recognize a Scam
Government grants do not require applicants to pay a fee to apply. Grants also don't require applicants to provide personal information, such as Social Security, bank account and credit card numbers. The government does not reach out to people to offer a grant; the applicant must seek out the grant. Real grant information is available for free on the web from federal, state and local governments. Applicants do not have to pay for grant searches or grant criteria.
When Grandma Is Scammed
If you or someone you know has been scammed, immediately order credit reports from Equifax, Experian and TransUnion, and file a complaint with the Federal Trade Commission and your state's attorney general's office. Checking grandma's credit history is essential; the worst scammers use personal information to establish a false identity. With the new identity, the scammer secures and defaults on new loans, which can ruin her credit. She should alert the credit bureaus of her stolen identity, since debt can lead to wage garnishments or home foreclosures.
Legitimate Debt Help for Senior Citizens
If you or a senior you know needs debt relief, call a legitimate credit counseling agency. The National Foundation for Credit Counseling is a well-respected nonprofit agency that partners with local agencies to provide help for people of all ages. If your senior owns a home, a reverse mortgage may be an option. In a reverse mortgage, the homeowner receives regular payments from the home's equity, which don't have to be repaid until the homeowner dies or the home is sold (applicants must be age 62 to apply). There are also debt settlement options, and even bankruptcy as a last resort.