Losing a job can be extremely stressful. In fact, on the Holmes-Rahe Social Readjustment Rating Scale, it falls in the top ten of life's most stressful events, which includes the death of a spouse and divorce. But if you've been laid off or fired, unemployment benefits can provide some relief. At the very least, the money can help with bills until you find a replacement job. Once you've taken all the steps to apply, though, you immediately encounter the stress of waiting to see if you've been approved. Although the process can vary from state to state, there are a few things you can do to get your results as soon as possible.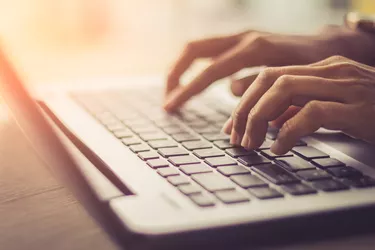 Unemployment Application Follow-Up
Chances are, you applied for your unemployment benefits online, since most states prefer to receive and process applications electronically. Your first stop should be the same site where you filed your application since the response will usually be posted there first. Use the login you created when you applied to check your status.
In addition to a web portal, most states also have a phone hotline that applicants can use to check their statuses. If you received a claim number at the time of application, make sure you keep that handy, since you'll likely be asked to provide that whether you're interacting with an automated attendant or a state employee.
How Long Does It Take?
Even with automated systems, you'll wait an average of two to three weeks to receive your first benefit check. The first week is a required waiting period in some states, so you'll at least go one week without payment. In addition to this mandatory waiting period, state employees must verify your eligibility and process your application, which can take extra time, especially if the department is understaffed or a holiday falls within your approval period.
Once approved, you'll receive a notice by mail, but this will likely take several days. During that time, you can check online or call and get the news as soon as it's in the system. If it helps, make a point to check your status using the web portal or phone number each day. After you're approved, make sure you actively check in as required to avoid losing your benefits.
Although the process of applying for and receiving unemployment benefits can take awhile, generally, applicants are approved in a matter of days. It's important to proactively check on your application during the processing time, and if you believe you've been unfairly denied, follow up through the appeals process. The extra effort will be worth it if you get the benefits you need to help you as you search for a new job.