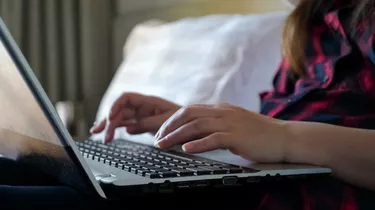 Kentucky's KEWES Internet Claims System for unemployment benefits is up and running during the 2020 coronavirus pandemic, but it's backlogged. You can file for unemployment, request your payments online and check the status of your claim at this website, but the state was reportedly struggling with a 61 percent backlog of unprocessed claims as of mid-May, the second worst in the country. Claimants might find it difficult to get updates, but it's not impossible, and you can take steps to avoid unnecessary delays.
File Your Claim Promptly and Properly
The sooner you file your claim for unemployment benefits, the better – at least in the 2020 economic climate. Go to the Kentucky Career Center's Unemployment Insurance Claims System and provide your Social Security number, date of birth, a telephone number, current mailing address, contact information for everyone you've worked for over the last 18 months, wage information and the first and last dates you worked at each job.
You'll also have to register to work, but this is part of the initial claiming process. There's no need for you to take an extra step. You must also pass an eligibility review for approval and before receiving benefits.
You can check back with the site for the status of your claim after you've filed it and to submit your weekly claims after you've registered. You should receive a notice by U.S. mail if you're denied.
Potential Problems With the System
You might experience a few problems on the site that could delay the process. The KEWES Internet Claims System isn't compatible with Internet Explorer 9.0, and your session will be cut off if you begin the application process then let it sit idle for 50 minutes, maybe because something else demands your attention. You'll have to start all over again if this happens. The same goes if you start your application but don't complete and submit it by midnight Eastern time on Saturday.
Your application will simply sit unprocessed if you don't answer all the questions and provide all the required information.
KEWES Hours of Availability
KEWES isn't available 24/7, but its hours are reasonable. You can apply for benefits or check on the status of your claim from 7 a.m. to 7 p.m. Eastern time Monday through Friday, and on Sundays from 10 a.m. to 9 p.m. The site does go down for maintenance periodically, but the Kentucky Career Center indicates that it will give notice when this is about to occur.
Other Contact Options
You can also file your claim for benefits by phone if you don't have access to the internet or if the site is down. Call 502-875-0442 Monday through Friday from 7:30 a.m. until 5:30 p.m. Use a landline if possible, because your application will be aborted and you'll have to start over again if you use a cellphone and your call is dropped.
The number is different and is toll-free if you're calling to request payment: 877-369-5984. There's also an Unemployment Insurance Assistance line if you want to check on the status of your claim by phone. That number is 502-564-2900.
The Appeals Process
You're not without recourse if you finally get an answer about the status of your claim only to learn that it's been denied. You have 15 days after the postmark date on your notice of denial to submit a letter of appeal. A hearing will be scheduled so you can argue your case, most likely over the phone. You can ask for a second appeal within 20 days if your claim is denied again.
Adjustments During the Coronavirus Pandemic
As of 2020, your notice of denial of benefits should include the assurance that your application will nonetheless by processed for the federal Pandemic Unemployment Assistance Program, even if you're not qualified to receive state benefits. This might happen if you're an independent contractor so you wouldn't normally be able to collect unemployment, but the PUA Program waives this requirement. KEWES has been somewhat slow about updating to accommodate these changes, however.
Kentucky ordinarily imposes a one-week waiting period before unemployment benefits can start, but this has been waived in response to the pandemic if you were laid off because of COVID-19. You won't be required to look for another job during the pandemic, either. This is normally a condition of receiving benefits.
Additionally, the federal Coronavirus Aid, Relief, and Economic Security (CARES) Act extends the benefit period from 26 to 39 weeks, and it adds $600 a week to benefits effective March 29, 2020.