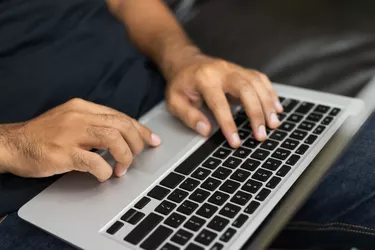 The Arizona Department of Economic Security provides multiple webpages for the unemployment insurance process, and navigating them to find what you need can be a bit confusing. At least one of them lets you enter your Social Security number for information regarding your claim, however, and the Claims Filing System page is set up to let you know as soon as you file for benefits that your claim has been received and will be processed.
Of course, "processed" doesn't automatically translate to "approved," but a good many rules and qualifiers have been relaxed in 2020 due to the coronavirus pandemic.
Filing an Unemployment Claim in Arizona
You can apply for benefits online at ­­­­­­­the Arizona Department of Economic Security's Internet Claims Filing System page. The site cautions against using any of your browser tabs or buttons while navigating it. Use only those provided on the website. At a minimum, you'll need this information to file:
An Arizona driver's license or state-issued ID
The name, address and phone number of any employer you worked for in the last 18 months
Your last date of employment
Your mailing address, including your county
You'll need additional documentation if you've recently separated from the Armed Forces, worked in Federal Civilian service, belong to a union, are receiving a pension or you're not a U.S. citizen.
You must also provide your Social Security number. The system will check it against Social Security Administration records. You'll receive written notification – not online notification – if your number doesn't match up, resulting in a denial of unemployment benefits.
Did Your Claim Go Through?
You should receive a confirmation number online after you complete your application. Again, this doesn't mean that you're approved, but only that your application was received. Your claim won't be processed if you don't receive one, so you'll have to reach out to the DES by other means.
Check for Payments
An obvious, surefire way to know that your claim is in paying status is receipt of an Electronic Payment Card from the Arizona DES. It functions as a debit card and is provided through Bank of America. The DES no longer issues paper checks. You'll know that your application has been processed and approved if you receive a card.
The state cautions that you might have to submit another application if you were previously receiving benefits by direct deposit to your bank account and haven't filed a weekly claim in more than four weeks.
Maintain Your Weekly Certifications
You must certify your employment status weekly in Arizona to continue receiving benefits, and the DES maintains a separate webpage for doing this. You can't access certifications on the Claims Filing System page where you applied for benefits.
Pandemic Unemployment Assistance Claims
There's state unemployment insurance, then there's Pandemic Unemployment Assistance, at least in 2020. This federal legislation was passed in response to the coronavirus and offers an extra $600 in benefits. It also extends benefits for up to a total of 39 weeks. Arizona has a separate portal for applying for PUA claims.
You can also file your weekly PUA certifications on this page. The site experienced some glitches with certifications in mid-May 2020, but the DES has reported that it's making the necessary tweaks and upgrades to the site to make it fully functional again.
Another wrinkle occurred because PUA payments are issued by check through Wells Fargo, unlike state benefits. Some local banks were declining them. Wells Fargo has since issued an alert that these checks are indeed valid, and Bank of America has stepped up to say that it will honor them as long as a photo ID and a secondary ID are provided.
Availability of Online Services
Even state internet sites keep regular hours. Arizona indicates that the Internet Claims Filing System is available from 12:01 a.m. on Sundays through 5 p.m. on the last business day of the week. This would be Thursday if a state or federal holiday falls on a Friday.
Other Options
Arizona's Unemployment Insurance Call Center remains up and running in the pandemic if the internet fails you for some reason. It's open Monday through Friday from 7 a.m. to 6 p.m., and on Sundays from 9:30 a.m. to 5 p.m. The number is 877-600-2722. You can also call 602-364-2722 in Phoenix, or 520-791-2722 if you're in Tucson.