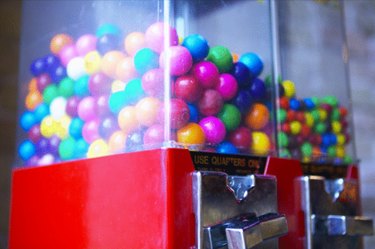 Vending machine route drivers, also called vending machine servicers, travel from one business to another collecting money from machine sales, restocking the machines and reporting malfunctions. Average employment growth is likely in this occupation until at least 2018, according to the U.S. Bureau of Labor Statistics. Most vending machine drivers earned at least $23,000 per year as of 2009.
Average Salary
In its salary figures for this occupation, the U.S. Bureau of Labor Statistics includes vending machine drivers with workers who service coin machines and amusement machines, such as video games and slot machines. In addition, the agency includes workers who make adjustments and repairs to the machines. The average salary for this category of workers was $15.27 per hour as of May 2009, or $31,760 per year.
Salary Range
The middle 50 percent of vending machine drivers on the earnings scale were making $11.47 to $18.38 per hour in 2009, or $23,860 to $38,220 per year. The bottom 10 percent were making $8.99 per hour and less, and the top 10 percent had wages of $22.64 an hour and higher, or $47,080 per year and more.
Types of Employment
The largest number of vending machine drivers worked for vending machine operators in 2009, earning an average pay rate of $13.99 per hour, or $29,100 per year. Vending machine drivers working for beverage manufacturers were making $16.22 per hour on average, for traveler accommodations such as hotel and motel chains $18.64, and for publishers of newspapers $18.35.
Geography
As might be expected, Nevada had the highest concentration of coin, vending and amusement machine servicers and repairers per capita in 2009. Nevada was also the highest-paying state for these workers, with an average salary of $18.58 per hour, or $38,640 per year. Other high-paying states for this occupation were Oregon at an average wage of $18.55 per hour, New Jersey at $18.15, Michigan at $18.10 and Maryland at $18.07.