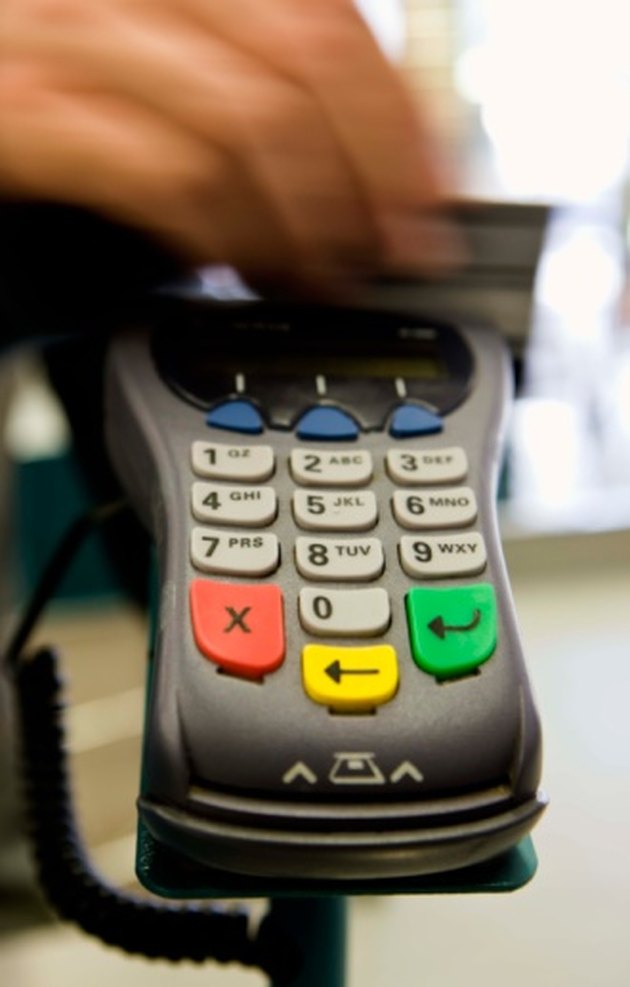 You can get a payday loan to tide you over until you receive your next paycheck. When you have the funds, you can pay back the original loan amount plus interest and fees. You can create a debit card account and have your lender add the amount of your payday loan to the debit card account. You can then charge various financial transactions on the debit card and spend up to the amount you put in the card.
Step 1
Apply for a debit card with a payday loan provider. Depending on the lender, you may apply in person at the lender's office, by phone or online. You will receive your new debit card in the mail. The wait time for getting your card depends on the lender.
Step 2
Apply for a cash advance loan with your lender. You may do this online, in person or by phone, depending on the lender. You usually have to provide various personal details regarding contact information, employment and income in your application. You may also have to provide documents, such as a photo ID, a bank statement and a copy of your latest paycheck.
Step 3
Write a check for the amount of the loan plus fees to the lender. The lender keeps the check and cashes it in to get repayment for the loan. Alternatively, you may also be able to give your lender access to your bank account to retrieve the loan amount plus the fees.
Step 4
Sign an agreement to promise to repay the total amount of your advance loan, plus any fees, before the due date.
Step 5
Request that the lender load the cash advance loan amount to your prepaid debit card. The debit card usually carries the logo of a credit card company, such as Visa or MasterCard, so you can conveniently use it for financial transactions.
Warning
A payday loan usually carries a high interest rate, so failing to pay the full amount by the due date may result in the debt snowballing into an unmanageable amount.