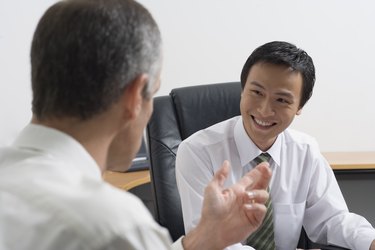 Being between jobs provides you with a wealth of time to apply, interview and prepare for a new job. Many employers will ask when you can start and if you're available; say you can start right away. Avoid having certain conversations with new employers -- do not say things that will come across as desperate or negative. Say you can start immediately the right way to confirm in your employer's mind that you are the right person for the job.
Step 1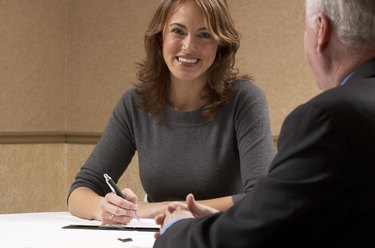 Smile when your employer asks when you can start. Look excited about starting the new job.
Step 2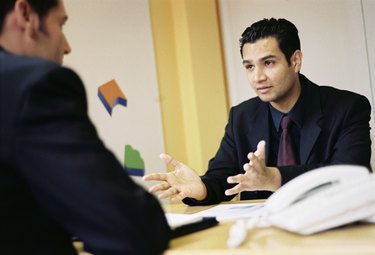 Avoid saying anything negative about your last job. If you're still employed, saying that you're willing to quit without notification will look bad to the person about to give you the next job.
Step 3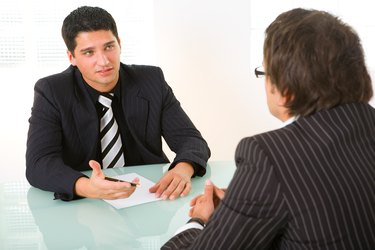 Sound enthused without getting overly excited. If you haven't worked in awhile, you might be tempted to gush about starting the new job and explain how excited you are to finally have work. Don't sound desperate to your new employer -- it doesn't make the right impression.
Step 4
Say, "I'd be glad to start right away. I've made arrangements to be free as soon as you're ready for me to start."
Step 5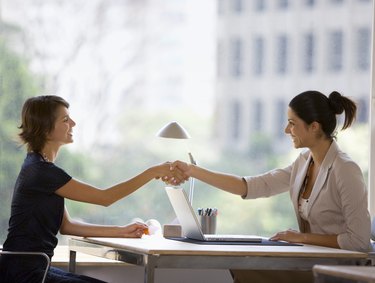 Thank the employer for her time, and shake her hand.