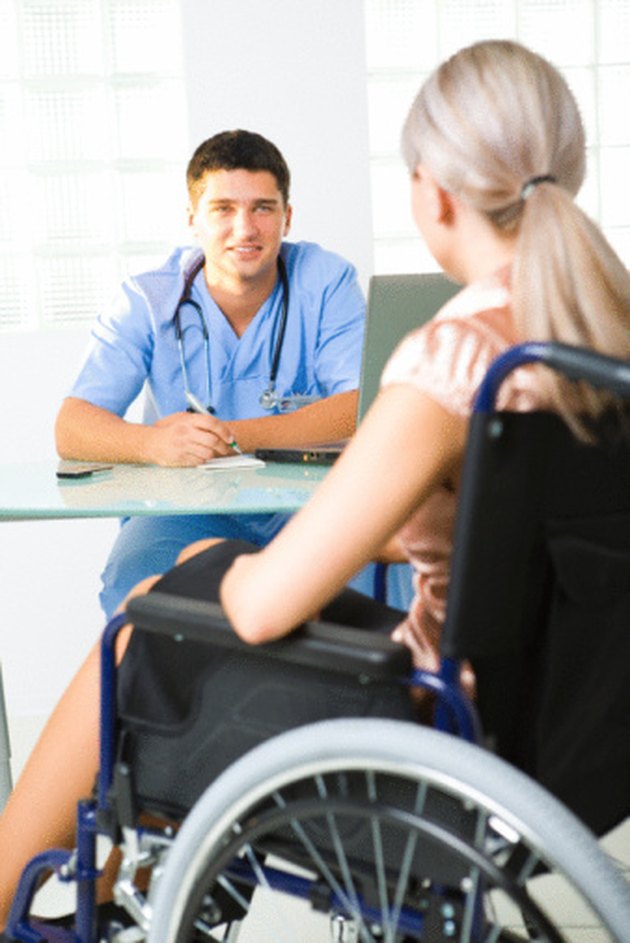 When you're disabled, it can be harder to pay bills and meet your other financial needs. That's why there are several types of disability claims to help get you on your feet -- there are state disability claims, insurance disability claims and federal disability claims. Each one offers different benefits to applicants. Once you've submitted your forms, doctor's records and medical charts, check up on your claim at appropriate intervals to see if it has been approved yet. When it is approved, start enjoying your benefits.
Insurance Company
Step 1
Find your disability claim paperwork. It has your case number and filing date. If your filing date is two or more weeks past, check the claim.
Step 2
Call your insurance representative. If you were injured at work or your company employs an insurance coordinator, contact that person. If not, contact the insurance company directly.
Step 3
Request a status update on your claim. Give the representative your filing number and personal information.
State Disability
Step 1
Contact your state representative at the department that manages disability claims in your state. It varies, but it will usually be a work-related department or a disability management department. If you're not sure, contact your local social services for instructions.
Step 2
Ask the representative whether there's an automated telephone system to check the status of claims. If there is, get the number. If not, request a claim status check right then.
Step 3
Dial the number. Listen to the options and select the language you want to hear instructions in. Choose status check for disability.
Step 4
Type in your case number. You'll hear an update on your claim.
Federal Disability
Step 1
Contact the social security office where you filed the claim. Ask to speak to your representative. If she isn't available, request a call back. You can immediately receive an update from her.
Step 2
Ask your Social Security office for the number of the Disability Determination Services for your state. Speak to your personal claim evaluator by calling DDS and giving them your case number.
Step 3
Contact your disability lawyer for updates if you're waiting for the status of an appealed claim. It's best to wait and let him handle the claim updates.
Step 4
Call 800-772-1213 to speak to a national social security representative. Have your name, personal information and case number ready for her.