If you can't find your Sears credit card and need the number, looking for it on e-mail communications or on a previous bill will only reveal the last four numbers. You also won't find the entire number listed in your online account. For security reasons, the only way to get your number is to speak directly with a Sears customer service representative.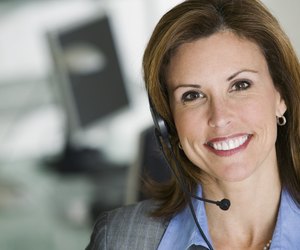 credit: Comstock Images/Stockbyte/Getty Images
Contact Sears
You can get your card number in-person or by telephone. However, if the reason you need the number is because you've lost your card, both options will result in cancelling your old account and setting up a new one with a different number. At the store, you'll need to visit a service desk or cash register and request a card number look-up. You'll need to show the rep valid photo identification, such as a driver's license, along with your telephone number. Otherwise, call 800-917-7700 for assistance. A representative will first verify your identity, such as by asking for your social security number, contact information or PIN -- personal identification -- number. The rep can either retrieve the card number or order a new card.