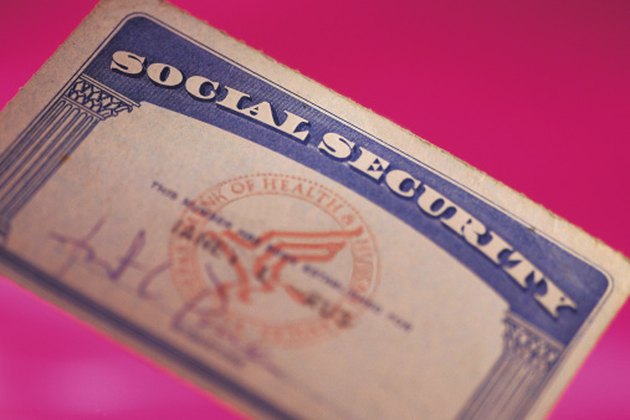 Replacing a lost Social Security card is easily done if you follow the correct process. Most states permit you to mail the documentation or go in person to your local Social Security Administration office. Call your local office listed in the government section of the phone book to determine the local procedure. You can replace your card or your child's card for free if it is lost or stolen. You are limited to three replacement cards in a year and 10 in your lifetime, according to the Social Security Department.
Step 1
Complete the application form for a Social Security card. This is Form SS-5 and can be found online or at your local office of Social Security. Provide your name, previously assigned Social Security number, citizenship and family information and your current address on the completed form.
Step 2
Provide original, or certified by the issuing agency, documents that will prove your identity. These can include a U.S. driver's license, a U.S. passport or a state-issued non-driver identification card. These documents must be current and, if possible, include a photograph.
Step 3
Show proof of citizenship or immigration status if you are not a U.S. citizen. You must provide a U.S. birth certificate, U.S. passport, U.S. consular report of birth, Certificate of Naturalization or Certificate of Citizenship.
Step 4
Present the signed application and required documents at your local Social Security office to acquire you new card. Your application and documents can also be mailed to any Social Security office. The required documents will be returned to you with your new card.
Tip
Some documents will serve both requirements such as a U.S. passport is proof of both citizenship and identity.
Things You'll Need
Form SS-5 application

Proof of identity

Proof of citizenship or immigration status