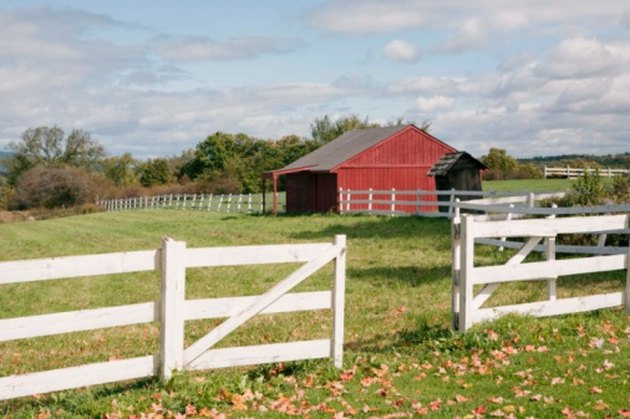 Purchasing farm land requires a lot preparation and planning. Indiana has a wealth of agricultural acreage available to purchase for the right buyer. There are many similarities in buying farmland, compared to buying residential property. The major difference being, that farmland is sometimes zoned as commercial property. From Internet listing providers to the local Multiple Listing Service, there is an abundance of resources for those seeking to buy farmland in the state of Indiana.
Step 1
Search for agricultural real estate for sale on the Internet. There are many websites including homesandland.com, loopnet.com and landflip.com that have extensive listings for farmland in Indiana. Some of these Internet listings providers also display real time information, such as historical selling prices, tax information, and zoning variances.
Step 2
Buy a local real estate paper. Publications such as the Indiana Business Journal and Homes and Land magazine, have detailed agricultural and commercial classified listings every month. Also many of the daily newspapers, such as the Indianapolis Star, have full real estate classified listings everyday -- and a dedicated section on Sundays.
Step 3
Consulting with a farm broker is always a good idea, as it brings a professional to the transaction. Farm Brokers are similar to residential real estate agents, but generally have a licensed specialty in selling commercial or farm properties. Farm Brokers also have access to the Multiple Listing Service and are provided with current listings of foreclosed properties for sale by banks. Many of these brokers can also provide a referral for commercial lenders to assist in financing your purchase.