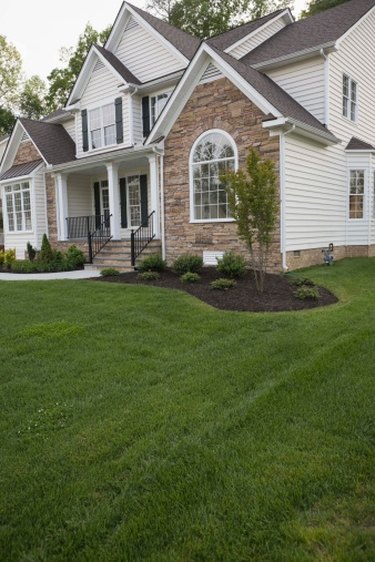 A land survey record is a legal document that can be obtained in the province of Ontario, Canada. It is important for real estate transactions so buyers know what they're buying. In Ontario, a land survey is sometimes called a surveyor's real property report. It contains important facts about the property including the legal description of the property, the street address, the physical dimensions of the property and buildings around the property and improvements that have been made on the land.
Step 1
Determine if you need a land survey. Surveys are important to let a potential buyer know the property's boundaries. This can be important if the new home's driveway is actually on a neighbor's property or a tree line isn't part of the property being sold. It also is useful when a homeowner decides to install a fence or swimming pool. Home buyers can make their offer conditional on having a land survey done.
Step 2
Visit your nearest Service Ontario service counter that deals with land records. See Resources 1 for a service location finder that uses your postal code to search the one nearest you. This will allow you to search records to find the latest survey for your land.
Step 3
Contact the seller of your new home. The seller may still have copies of land surveys they've obtained beforehand, saving you the cost of getting your own.
Step 4
Hire a licensed land surveyor if no survey exists. The surveyor will visit the property to conduct a survey. According to the Association of Ontario Land Surveyors, a survey can cost a few hundred dollars or a few thousand, depending on the size of the land. The cost also depends on the time it takes the surveyor to research property records.