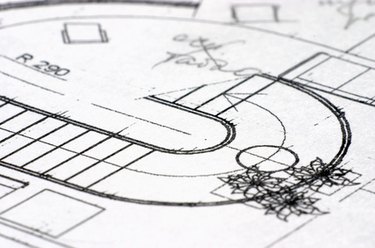 A house site plan, also known as a plot plan, is a scaled drawing of a lot showing the placement of the house on the property. There are several ways to obtain a copy of the site plan.
Local Government
In many areas, you can obtain a copy of the site plan from the local government. Most counties, cities and towns keep a record of all site plans for all properties within the jurisdiction. These plans can be obtained by contacting the town or city's building office of the clerk's office.
Closing Documents
A copy of the house site plan should be included with the documents that you received at closing upon purchasing the home. If you can't locate the original closing documents, your mortgage lender may have a copy of them.
Surveyor
If unavailable elsewhere, consider hiring a surveyor for a copy of your house site plan. A surveyor can complete a new measurement of your property and provide you with a new site plan.