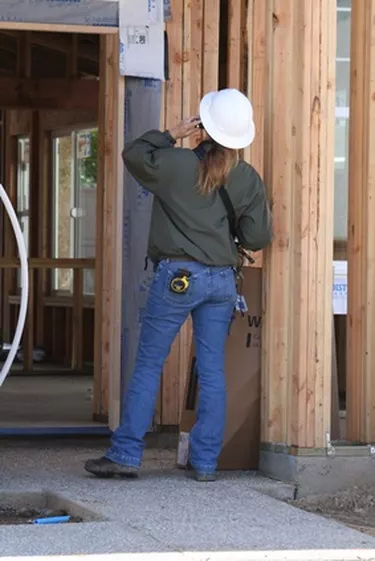 The Federal Housing Administration is the world's largest government insurer of mortgages. An FHA-approved appraiser conducts a property condition assessment and a valuation for two main reasons: to determine that the location and condition of the single-family home meets FHA standards for insurance; and to provide an estimated value for the home. FHA has specific appraisal requirements and standards. Its appraisal checklist applies to proposed construction, properties under construction and existing construction.
User Type
Appraisers must determine the highest and best use for the site. They must indicate whether a property has "suitability of use-type," according to FHA Handbook 4150.2. Use-type refers to the use for which the structure is designed, such as single-family, duplex, tri-plex or four-plex. The appraiser must also determine the appropriateness of the property's functional characteristics as they pertain to the site. For instance, the appraiser must note whether the number of rooms, size of the house and topography of the lot conform to the neighborhood. Noncomformity may affect the desirability of a property.
Uniform Residential Appraisal Report
The appraiser must report findings on the applicable Uniform Residential Appraisal Report (URAR) based on the property type. The report must include photographs of the subject property exterior (sides, front, rear and street frontage). It must also include one photo of each comparable property and a local street map copy indicating the location of the subject and comparable properties. Appraisals for proposed construction must include a photo of the vacant lot and a map of the proposed roadways. The appraiser must also note any property deficiencies and the repairs required to remedy them in the report.
Establishing Value
"Appraisals estimate the value of the property for mortgage insurance purposes," according to the FHA Handbook. The value serves as the basis for determining the maximum FHA insurable loan amount, according to the Housing and Urban Development Department. The property value is based on the value of the land and the cost of replacing the structure. The appraiser must compare the structure to other comparable structures in the area that are sold, active and pending sale to derive an estimated value.
Interior and Exterior Inspection
The appraiser must examine the property's condition and features indoors and out. This includes a consideration of the land's topography, suitability of soil, off-site improvements around the property, easements, restrictions and encroachments as evidenced by a diligent visual inspection. The appraiser must measure the gross living area, or habitable above-grade space, which does not include a basement or attic.