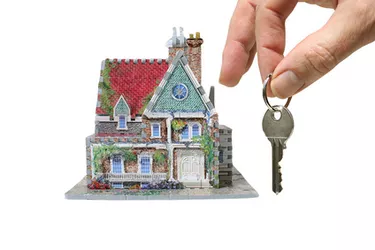 The Federal Housing Authority (FHA) provides mortgage funding insurance for real estate transactions that qualify under the guidelines of the U.S. Department of Housing and Urban Development (HUD). Part of this lending process includes requirements for a termite inspection. There are several factors that determine the necessity for a termite inspection in FHA-insured transactions.
Basic FHA Requirements
The FHA only requires a termite inspection to be performed when evidence of an active infestation by a wood-destroying insect or organism (WDI/WDO) exists. The official form for WDI/WDO inspections is known as NPMA-33 and was created by the National Pest Management Association. This form must be used in FHA transactions unless the state where the property exists has its own forms and requirements. It is a two-page form, with page one covering the inspection itself and page two covering notification of the person responsible for the party as to findings, recommendations, and verification of the inspecting company.
There are five sections on page one of the NPMA-33 form. Section I covers general information such as location of the property, identification of the inspector and their employer, and all structures that were inspected. Section II includes the findings of the inspection (evidence of infestation or lack thereof, identification of WDI/WDO, damage from infestations, and evidence of any past treatments). Section III covers recommended treatments and/or repairs to correct damages and prevent future infestations. Section IV identifies any obstructed or inaccessible areas that could not be inspected. Section V covers any additional comments, such as service warranty information and any attachments related to other conditions affecting the status of the property concerning pest infestations. (Reference 1)
FHA Appraisal Reporting Requirements
Residential properties that are slated to receive FHA mortgage insurance guarantees fall under three categories related to appraisals and property clearances. New residential construction is defined as proposed construction, currently under construction, or less than one year old. These properties must be warranted by the builder that bait systems, chemical soil treatments, and/or wood preservatives have been applied to prevent subterranean termite infestations. Appraisals for existing properties (over one year old) must indicate if active infestations were evident. Further inspection is only required if there is decay, damage, or evidence of past infestations, if state or local laws mandate a termite inspection, or if the lender requests a termite inspection. Condominiums fall under the same requirements as existing properties, with the additional requirement that the homeowner association provide a letter listing the date of scheduled repairs, name of the repair contractor, and proof that funding for the repair is in place. (Reference 2)
Property Rehabilitation
FHA provides funding insurance to rehabilitate and repair single-family residences through what is known as the Section 203(k) loan program. This program provides support for home improvement projects as well as the rehabilitation of older homes so that home buyers who qualify for FHA lending support can invest in "fixer-uppers". One- to four-unit dwellings qualify for this program in three ways: for purchase of the land on which a dwelling exists, for purchase of a dwelling on another property that will then be moved to another property site, and refinancing existing mortgage indebtedness on a property. All repairs and improvements must have a minimum cost of $5,000, and structural alterations and reconstruction repairs may be part of this estimate, which includes termite damage repair and treatments. These aspects require a termite inspection under all FHA requirements. (Reference 3)