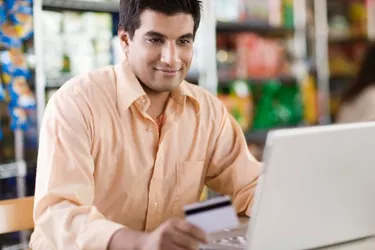 If you need to open a bank account, you should make sure you have all of the documentation you need. Before you can open a new bank account, you will need to provide identification and complete an application. You also need to make sure you can meet the minimum balance requirement for the account you wish to open.
Application
When you open a new bank account, you need to complete an application, either online or in person. This application includes your personal information, including your name, address and telephone number, as well as information about where you work and how much money you earn. After you complete the application, you need to sign it and submit it to the bank representative. If you are applying for an account online, you can sign the application electronically by agreeing to the terms and conditions, and submitting the form.
Identification
You must present a valid form of identification to open a bank account. If you are applying in person, the bank representative needs to see your driver's licence, passport or other valid form of ID. The bank makes a copy of your identification document and keeps it in your file. If you apply online, you must choose your form of ID from the list and enter the document number. If you are using your driver's license, you need to enter the driver's license number, along with the state of issue and the expiration date.
Funding
You need to fund your new bank account with at least the minimum required for that account. Many savings accounts have low minimums, so you might be able to get started with $5 or $10. The minimum balance requirements for money market accounts and some checking accounts can be higher, so you should check those requirements before opening the account. If you open the account online, you can transfer the money from another bank account. If you open the account in person, you can give the bank representative cash to open the account or write a check on a different account.
Signature Card
When you open a bank account in person at your local branch, the bank representative should give you a signature card to complete. These signature card contains the account number for your new account, as well as your printed name. You are required to sign this document, which provides the bank with a record of your signature. The bank then compares that signature to the signature provided when someone wants to withdraw money from the account. If you open your account online, you should receive a signature card within a few weeks, and you must sign that signature card and return it to the bank to complete the opening of your account.