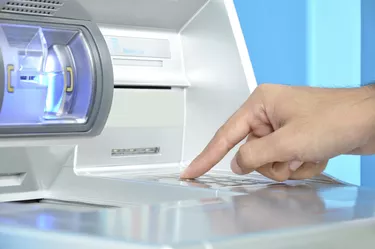 When opening a bank account, federal law requires you to prove your identity. You therefore will have to provide a valid form of identification, such as a passport, driver's license or state ID. The rest of the documentation you need will be determined by the bank. If you apply for a bank account online, the documents will be mailed to you. Since you will need to sign some of the documents by hand, you cannot complete the entire process online.
Information You Need
In addition to presenting an ID, which the bank officials usually will make a copy of, you also will need to provide some additional information, such as your Social Security number and your mailing address. If you are applying for a joint account, you also will need the same information and the ID for the co-applicant. For business accounts, you will need your Employer Identification Number and a copy of your business license or certificate of incorporation. Some banks also may ask you to provide the Memorandum and Articles of Association.