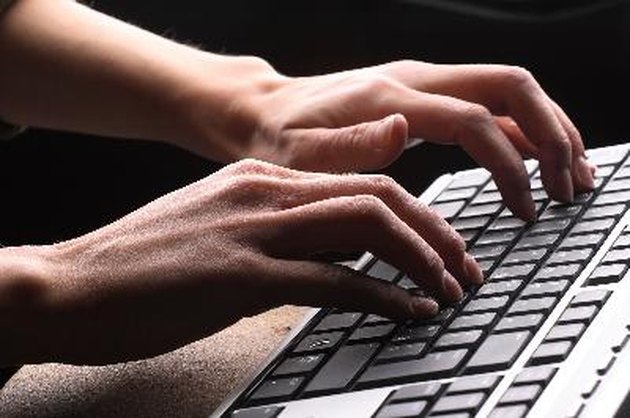 It's important to have an idea of roughly how much aid you can expect from Social Security should you become disabled. Although it's helpful to know the average disability benefit from both benefits programs (SSDI and SSI), you can get a more specific estimate of your own potential benefit by looking at your annual Social Security statement. Your disability benefit may be much higher, or much lower, than the average benefit.
Average SSDI Benefit
Social Security Disability Insurance is Social Security's main benefits program for disabled workers. As of January 2011, the average SSDI benefit for disabled workers is $1,067 a month. Spouses of disabled workers receive, on average, $287 a month, while children of disabled workers receive an average of $318 a month.
Average SSI Benefit
Supplementary Security Income, or SSI, is the other Social Security program that pays benefits to the disabled. However, to obtain SSI, you must also be considered low-income. On average, an SSI beneficiary receives $499 a month as of January 2011. Younger SSI beneficiaries receive the highest average benefit at $598, followed by those age 18 to 64 who receive $515, followed by those 65 and older who receive $403 a month.
Your Benefit Amount
Your disability benefit is based on how much you earned over a lifetime of work. Naturally, the higher your working salary was, the higher your Social Security benefits will be. However, you must have been paying Social Security taxes over your working years to obtain Social Security benefits. To see how much you might obtain in SSDI benefits, check your Social Security statement. If you don't have one, call the Social Security Administration or request one at Social Security Online.
Benefits for Family Members
When a family member receives a benefit on a disabled relative's record, he may receive up to 50 percent of the disabled worker's benefit. Spouses, ex-spouses, children, stepchildren and adopted children may all receive benefits on a disabled relative's record. Note that the disabled worker's benefit will never be affected by these rules. She will receive her basic amount regardless of whoever else in the family qualifies for benefits.