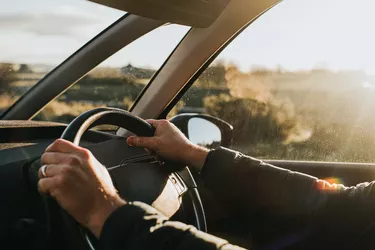 If you are in the process of buying a new vehicle, this is probably an exciting time for you. At the same time, lots of paperwork is involved in buying a car and transferring the title into your own name. If this is your first vehicle purchase or if you are residing in a new state, this process can feel overwhelming. Thankfully, just a bit of research and proper documentation can set you up for success and have you enjoying your new car in no time.
Car titles are legal documents that show who owns a vehicle, and if you do not have one, you cannot prove that you own the vehicle for registration. These documents are issued by the department or bureau of motor vehicles in the state in which you own the car. According to Investopedia, titles show the following information:
Owner name
Vehicle identification number
Odometer reading at sale
Lien details, when applicable
Class
Title assignment
The title assignment portion of the document provides information on both the car buyer and the car seller, including their full names and addresses. Most titles are paper, so keep it in a safe place, preferably someplace where it cannot be damaged by fire or water.
Understanding Insurance Requirements
Motor1 reports that as of 2021, car insurance is required in every state except for Virginia and New Hampshire. The other 48 states require vehicle insurance, with some states allowing a bond alternative, to help cover expenses in the case of an accident.
When you are pulled over by the police or get into an accident, you are required to show proof of insurance or of state-approved financial responsibility. If you do not provide this proof, you risk having your license and registration suspended.
Proof of Insurance and Titles
While insurance is required in 48 out of 50 U.S. states, not all states require proof of insurance for the titling process, however, most do. For instance, the North Carolina Department of Transportation's title application form provides a space where applicants must list the insurance company and policy number. Without this information, the title applicant will be denied. To be certain of your state's requirements, contact your department of motor vehicles.
Even if your state does not require insurance information on the title application, it is wise to have it on hand before buying a car. According to Value Penguin by Lending Tree, all states except for Arizona, Mississippi, New Hampshire, North Dakota, Tennessee, Washington and Wisconsin require proof of insurance for registration, which is also necessary when you buy a car. The remaining states still require proof of insurance or a state-approved alternative prior to driving.
Obtaining Proof of Insurance
In order to provide proof of insurance on your new car, you will first need to purchase a policy for it. Your insurance provider can provide you with a quote. To purchase the policy, you will need the following information:
Vehicle make and model
Vehicle identification number
Mileage
Vehicle history report
Your insurance agent can use this information to start your policy. Once you pay, you will be able to use your paperwork or insurance cards as proof of insurance for titling and other vehicle-related paperwork. Be sure to keep proof of insurance with you and in your vehicle at all times.
The title change process is straightforward in most states. The car seller signs the car title and provides a bill of sale or transfer of ownership document, if required in their state. The seller takes the signed title and paperwork to the DMV in order to complete the process. Some states require a notary as part of this process, while others do not.
Most of the time, buyers complete registration forms at the same time as transferring the title. Sometimes, this form is on the back of the current title, while other times a separate form is provided for this purpose.